Main content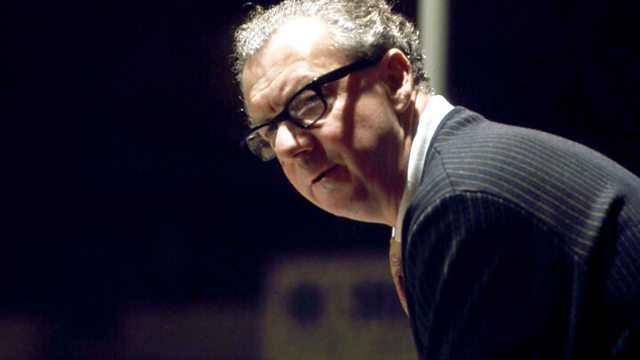 The Burning Fiery Furnace
Louise Fryer presents a Mahogany Opera production from Aldeburgh 2013 of The Burning Fiery Furnace, the second of Britten's three Church Parables. With tenor James Gilchrist.
The second Church Parable is the Old Testament story of the triumph of the Israelites Ananias, Misael and Azarias over the Babylonian king Nebuchadnezzar who singularly fails to make them renounce their faith. The humour and virtuoso handling of the chamber forces, including alto trombone, make it the most fun and approachable of the Parables. As in the first Parable, Britten creates a fusion of East and West but this time the sound world owes more to Balinese gamelan than the Japanese-infused Curlew River.
James Gilchrist sings the arrogant, petulant, and ultimately penitent Nebuchadnezzar in Mahogany Opera's acclaimed production recorded in the place for which it was written, Orford Church. Presented by Louise Fryer.
Britten: The Burning Fiery Furnace
Nebuchadnezzar.... James Gilchrist (tenor)
Astrologer.... Lukas Jakobski (bass baritone)
Ananias.... Samuel Evans (baritone)
Misael.... John McMunn (tenor)
Azarias.... Rodney Earl Clarke (baritone)
Mahogany Opera
Roger Vignoles (music director)
Frederic Wake-Walker (director)
The Prodigal Son is tomorrow at 2.00 pm.