Main content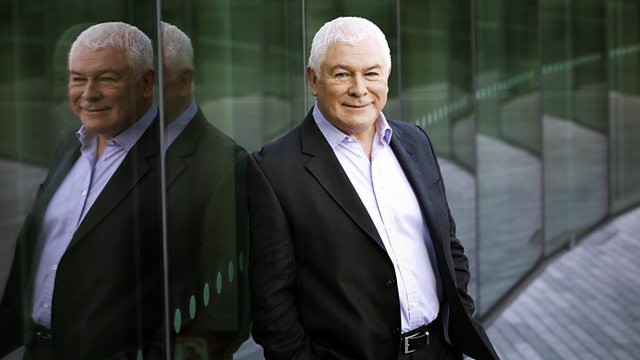 Saint Nicolas
Britten's cantata involving amateurs professionals and audience, live from the venue of its premiere, Aldeburgh Parish Church, conducted by Ben Parry with tenor Alan Oke.
Britten's cantata Saint Nicolas, at once theatrical and solemn, humorous and quirky, was premiered in the opening concert of the first Aldeburgh Festival in 1948. As on that occasion, this live performance comes from Aldeburgh Parish Church. With its mainly amateur forces, including the community itself in the shape of the audience, it set a pattern that established the values at the heart of Britten's artistic credo: 'I want my music to be of use to people, to please them, to enhance their lives.' Introduced by Sean Rafferty in conversation with Ben Parry.
Britten: Saint Nicolas
Alan Oke (tenor)
Jubilee Opera Chorus
Aldeburgh Voices
The Suffolk Ensemble
Ben Parry (conductor)
David Briggs (Children's Chorus conductor).
Sing along with Saint Nicolas
There are 2 congregational hymns in Saint Nicolas, you can join in from home using the words below.
Sean Rafferty will be rehearsing the congregation live from Aldeburgh Parish Church at 17:55. 
The music kicks off at 18:00!
Congregation:<?xml:namespace prefix = o ns = "urn:schemas-microsoft-com:office:office" />
All people that on earth do dwell,
Sing to the Lord with cheerful voice!
Him serve with fear, His praise forth tell,
Come ye before Him and rejoice.
O enter then His gates with praise,
Approach with joy His courts unto,
Praise, laud and bless His name always,
For it is seemly so to do.
For why? the Lord our God is good:
His mercy is for ever sure;
His truth at all times firmly stood,
And shall from age to age endure. Amen.
Congregation:
God moves in a mysterious way
His wonders to perform;
He plants His footsteps in the sea,
And rides upon the storm.
Deep in unfathomable mines
Of never failing skill
He treasures up His bright designs,
And works his sovereign will.
Ye fearful saints, fresh courage take,
The clouds ye so much dread
Are big with mercy, and shall break
In blessings on your head. Amen.