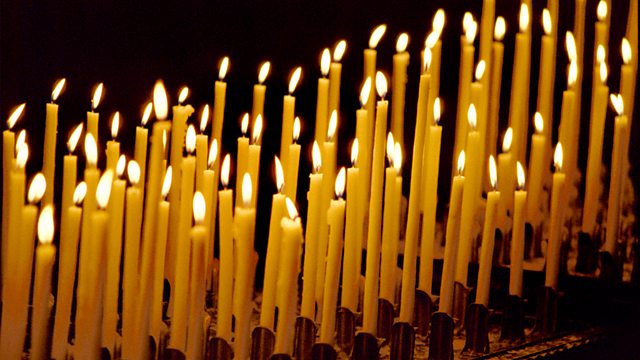 15/11/2013
Presented by the Chaplain to the Royal Scots Dragoon Guards in Kabul, Padre David Anderson.
Last on
Script
Good morning from Afghanistan.  Kabul is a long way from the familiar towns of the United Kingdom.  It seems at first other-worldly, sitting in a bowl of rugged, brown mountains, 6,000 feet up, and on the edge of the Hindu Kush.  It's populated by five and a half million or more souls in a sprawl of suburbs, with characteristic Afghan compounds and occasionally the most up to date of penthouse flats and suites.  It is hot and humid in the summertime and come the winter will be blanketed with a thick layer of snow and sub-zero temperatures.  It feels a long way from home.
Yet Afghanistan has always seen numbers of people come and go.  It was on the hippy trail in the sixties and seventies. It was an emporium of delights.  Alexander the Great, Genghis Khan, Babur, Tamerlane and Flashman came here.  Still Kabul sits at the centre of the complexities of transition from a war on terror led by the coalition, NATO and the International Security Assistance Force, to something much more home-grown and Afghan-led.
As far away as I feel from home, I am reminded of the Psalmist's verses: 'Where can I go from your Spirit? Where can I flee from your presence?  If I go up to the heavens, you are there; if I make my bed in the depths, you are there.   If I rise on the wings of the dawn, if I settle on the far side of the sea, even there your hand will guide me, your right hand will hold me fast.'  That gives me confidence for the day. 
Yet Kabul is still home for the Afghan people, I can hear the call to prayer from my window.  And I pray simply…'for the peoples and the peace of Afghanistan.' … Amen.