Main content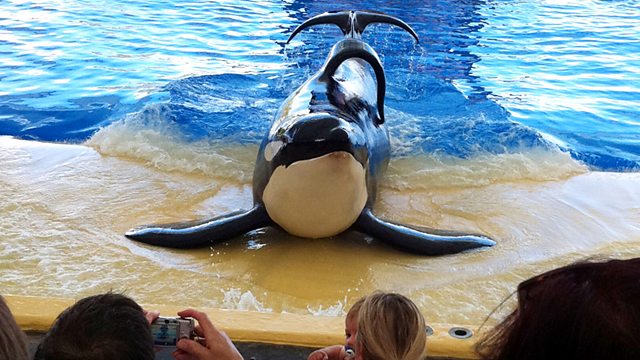 Blackfish - The Whale that Killed
Documentary which unravels the story of notorious performing whale Tilikum, who - unlike any orca in the wild - has taken the lives of several people while in captivity.
Documentary which unravels the story of notorious performing whale Tilikum, who - unlike any orca in the wild - has taken the lives of several people while in captivity. So what exactly went wrong?
Shocking, never-before-seen footage and interviews with trainers and experts manifest the orca's extraordinary nature, the species' cruel treatment in captivity over the last four decades and the growing disillusionment of workers who were misled and endangered by the highly profitable sea-park industry.
This emotionally wrenching, tautly structured story challenges us to consider our relationship to nature and reveals how little we humans have learned from these highly intelligent and enormously sentient fellow mammals.
Gabriela Cowperthwaite, director of Black Fish - The Whale that Killed, answers the Storyville Q&A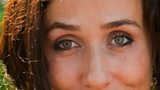 What is more important, story or character?
One cannot live without the other. They are the two more important elements of a documentary. If you have both of these and happen to tie in a compelling issue, then you've landed the documentary filmmaking trifecta. 

What made you first want to explore the subject?
I was confused as to why a top trainer would have been killed by a killer whale at SeaWorld. I am a documentarian and I try not to take anything at face value. I dig and dig until I find an answer. I am also a mother who took her kids to SeaWorld. I do not come from animal activism and thought I was exploring our complex relationships with animals. What I soon found out was that nothing at that park is what it seems. I was shocked by what I learned. 

How long did it take to get the film off the ground? 
Two years.

What were you most surprised to learn in the course of production?
I was surprised to learn how much social strife there is among killer whales at marine parks like SeaWorld. After so many years existing in these small confined pools, I thought they might've found a way to become a happy family. The reality is the opposite. There is constant conflict with nowhere to flee.

What have been the differences in reception to the film in countries it has now traveled to?
The issue seems to resonate very passionately with Latin American countries. The empathy they feel for the animals is palpable. European countries tend to be almost universally on board that this "animals for entertainment" thing is completely undignified. But it's the American audiences who have grown up with a healthy dose of SeaWorld their entire lives who tend to be the most shocked by the film. We (myself included) have been buying the happy Shamu fairytale our entire lives. Unpacking that fairytale is harder because it requires us to unlearn 40 years of spin. I think that's why Americans tend to seem the most shocked by Blackfish.

Which documentary has most inspired you?
Rules of Engagement: The Waco Story, My Brother's Keeper and Restrepo are at the top of my list.

Best piece of filmmaking advice you've ever been given?
It is work. It is the bluest-collar version of filmmaking out there in my opinion so it means you have to get up every morning and film something, read something, make a phonecall. Don't treat it as something for which you need to seek inspiration. Treat it like your job.

Best piece of filmmaking equipment you can't live without?
Final Cut pro

If money was no object, what is your dream documentary subject?
I don't know. Probably because money's always been an object!
 
Favourite film of all time?
City of God, Celebration, American Beauty, No Country for Old Men, A River Runs Through it, for all different reasons.
 
Best recent read?
Just reread All the Pretty Horses. I do that when things get overwhelming. Reading Gilead right now. It helps me think about the messages we want to leave the younger generation – a discourse that has "Blackfish" written all over it!


Credits
| Role | Contributor |
| --- | --- |
| Series Editor | Nick Fraser |
| Director | Gabriela Cowperthwaite |