Main content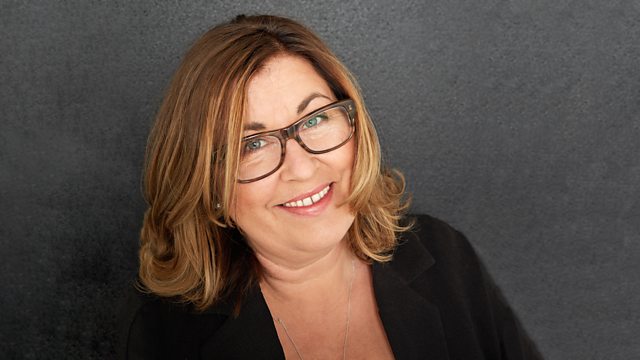 23/11/2013
Liza's got Job's a Good'un, Doggy Shout-Out and lots of feel-good Saturday night music, Liza style!
Liza's fun Saturday night show with her own personal playlist of her favourite records; songs she's handpicked to set you up for your Saturday night.
There's Doggy Shout Out - where she gives a squeak and a mention to the nation's most deserving canines.
Plus, anything and everything else which grabs the mind of one of the nation's most off the wall yet utterly charming broadcasters!
Last on
Music Played
Ambrose and His Orchestra

Exactly Like You

Jake Bugg

Simple As This

Jake Bugg.
UNIVERSAL EGG.
5.

Sammy Davis Jr.

Rhythm Of Life

Sweet Charity S'track.
MCA.

Desmond Dekker & the Aces

Israelites

Rediscover The 60's-With A Little Hel.
Old Gold.

Roberta Flack

The First Time Ever I Saw Your Face

Atlantic Rhythm & Blues 1947-1974.
Atlantic.

Four Tops

Reach Out I'll Be There

No Greater Love (Various Artists).
Global Records & Tapes.

Anthony Hamilton

Freedom

Django Unchained.
Visiona Ent.
6.

The Handsome Family

When That Helicopter

In The Air.
Carrot TopRecords.
005.

Annie Lennox

Keep Young And Beautiful

Andy Lewis

Love Is Alive In My Heart

Lulu

Feelin' Alright

What It Is! Funky Soul & Rare Grooves.
Weton Wesgram.
16.

Madness

Clerkenwell Polka

The Liberty Of Norton Folgate.
Union Square.
1.

Leona Naess

Shiny On The Inside

Shiny On The Inside.
Universal / BBC.
8.

Pérez Prado

In A Little Spanish Town

The Very Best Of....
PLATINUM.
9.

Roxy Music

Dance Away

Bryan Ferry/Roxy Music - Street Life.
Eg.

Harry Secombe

The Drinking Song

The Very Best Of....
Whitelabel.
001.

Sue Thompson

Sad Movies (Make Me Cry)

Greatest Hits.
Vienna Classics.
1.

X‐Ray Spex

Germ-Free Adolescents

ZZ Top

La Grange

Rancho Texicano.
Omnibus.
7.
Broadcast