Main content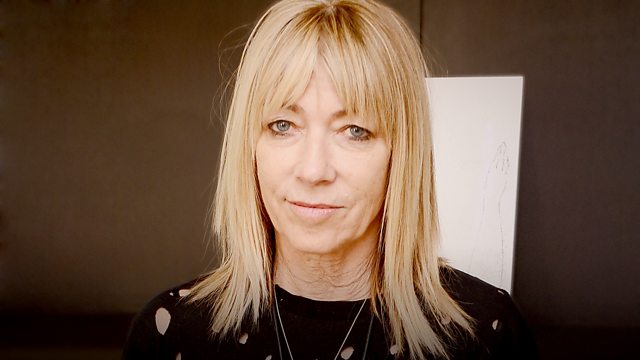 Kim Gordon
Matt Everitt chats to Kim Gordon, former bassist, vocalist and guitarist with Sonic Youth, about the key musical moments of her life.
Matt chats to Kim Gordon, formerly bassist, vocalist and guitarist with Sonic Youth, about key first musical moments in her life.
Sonic Youth are without doubt one of the most important alternative bands to have emerged from the American post punk landscape. In 1981 when they formed the musical world was divided into Duran Duran-type pop or upcoming guitars bands like The Cure, REM and Echo & The Bunnymen - Sonic Youth forged a third way as much informed by the avant-garde as by any rock music that had gone before.
And since their inception - bassist, guitarist and singer Kim Gordon was a key element in driving the band forward artistically. She trained as a visual artist, and her drive to experiment with sound helped the band establish themselves as a key influence on indie music - bands like Nirvana, My Bloody Valentine, PJ Harvey, Dinosaur Jr and The Flaming Lips all owed a huge debt to Sonic Youth. Also her position as an articulate woman performer in the mostly male underground music scene inspired countless other female performers.
She's also a film and video director, a writer, fashion designer and producer - more to the point, she's just cool.
Here she talks about her unlikely early musical passions (the soundtrack to South Pacific and The Parent Trap) early very dissonant days of Sonic Youth, her passions for Joni Mitchell, Chet Baker and Stan Getz, and her fascination with Karen Carpenter. She also chats about collaboration with Yoko Ono and the dangers of being in the studio with Courtney Love (Gordon produced her album Pretty on the Inside) and how her own artist background and the Warhol-centric New York art scene influenced Sonic Youth during their career.
Last on

Broadcasts

The first record I ever bought… by Noel Gallagher, Janelle Monae, Florence Welch, Thom Yorke, Elton John and many more
Podcast
Interviews with major artists revealing the moments and songs that shaped their careers.