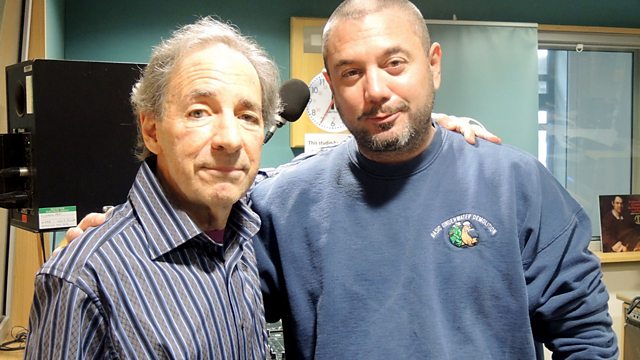 Harry Shearer
He's Derek Smalls, Mr Burns, and Handsome Dan. Harry Shearer is Huey's guest.
Harry Shearer is a legend in music and comedy. He'll be in conversation with Huey, talking New Orleans, an important 30th anniversary, and picking some great records.
The soul train will be passing through, taking you back in time so you can get down.
Huey's got his 'meat of the week', vegetarian's don't panic, it's just his record of the week.
And Huey will be spinning that same unique mix of funk, punk, soul, rock, disco.... and doo wop, a mix you won't hear anywhere else on your dial.
The start of the weekend is in the safest possible hands, and that's a fact, Jack.
Last on