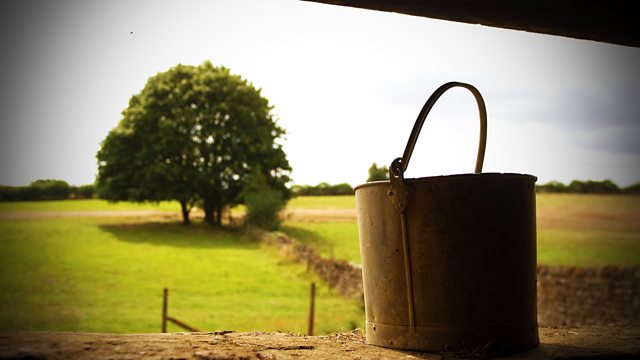 22/11/2013
Shula's buys groceries from Ambridge Organics for Jill, who's not comfortable driving at the moment. Shula reflects on Brian and Jennifer, who are on their way to Mauritius. How lovely it would be to leave it all behind, she and Helen agree.
Kirsty tells Tom about her excruciating rehearsals with Rob. She'll deserve an acting award to pull off their romance.
Helen feels like pulling out of the drinks tonight with Patrick, Kirsty and Tom. But Kirsty's determined Helen will let her hair down.
After some persuasion Helen, accepts a small glass of wine, but a little leads to a lot. Helen gets drunk and pours her heart out to Kirsty about how much she misses Rob, while Tom and Patrick have fun with the quiz machine. Kirsty wonders whether tonight was a good idea.
Eddie has some good news for Darrell. He has an offer of some cash-in-hand joinery work for a mate, on Neil's recommendation. Darrell's mood rockets. Shula's pleased for him, but wary about how he'll organise his benefits. She tries to warn overconfident Darrell not to get ahead of himself. But he reckons he'll get lots more work and will soon be out of her hair.
Last on
David, Ruth and Tom as you've never seen them - for BBC Radio 6 Music's T-Shirt Day
Credits
| Role | Contributor |
| --- | --- |
| Jill Archer | Patricia Greene |
| Kenton Archer | Richard Attlee |
| Shula Hebden Lloyd | Judy Bennett |
| David Archer | Tim Bentinck |
| Ruth Archer | Felicity Finch |
| Elizabeth Pargetter | Alison Dowling |
| Helen Archer | Louiza Patikas |
| Tom Archer | Tom Graham |
| Jolene Perks | Buffy Davis |
| Fallon Rogers | Joanna Van Kampen |
| Kathy Perks | Hedli Niklaus |
| Joe Grundy | Edward Kelsey |
| Clarrie Grundy | Heather Bell |
| Ed Grundy | Barry Farrimond |
| Nic Grundy | Becky Wright |
| Will Grundy | Philip Molloy |
| Emma Grundy | Emerald O'Hanrahan |
| Susan Carter | Charlotte Martin |
| Tracy Horrobin | Susie Riddell |
| Oliver Sterling | Michael Cochrane |
| Caroline Sterling | Sara Coward |
| Lynda Snell | Carole Boyd |
| Kirsty Miller | Annabelle Dowler |
| Alan Franks | John Telfer |
| Jazzer McCreary | Ryan Kelly |
| Darrell Makepeace | Dan Hagley |
| Rosa Makepeace | Anna Piper |
| Writer | Caroline Harrington |
| Director | Peter Leslie Wild |
| Producer | Julie Beckett |
| Editor | Julie Beckett |