Main content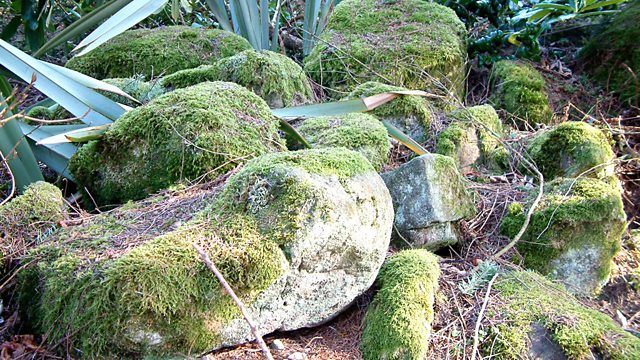 Shrewsbury
Peter Gibbs is joined by Chris Beardshaw, Bob Flowerdew and Anne Swithinbank, as he chairs GQT from Shrewsbury.
Peter Gibbs is joined by Chris Beardshaw, Bob Flowerdew and Anne Swithinbank as he chairs this edition of GQT from Shrewsbury. Chris returns to the home of Emma Morris to catch-up on the development of her rural Shropshire garden, and the panelists talk topical tips whilst wandering along the banks of the River Severn.
Produced by Howard Shannon
A Somethin' Else production for BBC Radio 4
This week's questions:
Q. When planting late bulbs that are starting to sprout, would it better to place them in pots or to get them into the ground while the soil is still warm?
A. It has been a very late year. You will have to plant them into the ground at some point anyway, so try putting them straight into the soil and it will save you some time and effort. Tulips are very often planted at a later point in the season. If planting into the ground, be careful with the delicate embryonic roots and backfill the hole with some friable compost. You could try plunging pots into the ground for extra protection and removing the plants later on.
Q. I have a Christmas Cactus that is about to flower. How severe a haircut can I give it once the flowering is over?
A. It is the nature of a Schlumbergera to dangle, as they are jungle plants and hang from trees. You could raise them on a stand and allow them to take their natural form. If not, take some of the longer stems back to their origin. Don't prune it all at once but take back a little bit each year.
Q. I have left it rather late to prune this year. Should I now wait until spring?
A. Gardeners are often extreme when pruning, taking either too little or too much. There is a simple rule you can follow: prune after flowering rather than at a set time of year. Prune out the wood that has previously flowered. Don't worry too much if you don't get round to it this year, they will still flower next year anyway.
Q. Does the panel have any suggestions for a tree to commemorate the birth of my grandchild?
A. You could plant an apple tree with fruit that the child will be able to pick and eat. Perhaps Spartan or Braeburn as these are attractive and familiar. If you want to plant something with a real presence in the garden, try a Tulip Tree, a Wingnut such as Pterocarya Fraxinifolia, or the Golden Hope Tree. Catalpas also have a beautiful blossom and are known for their hanging Indian beans.
Q. What are the panel's favourite plants for autumn colour, and do they have any suggestions that will double up to provide colour in spring?
A. Blueberries have both a good autumn colour and pretty spring flowers. Aeronias have flowers like a Rowan in the spring but brilliant autumn foliage. Parrotia Persica also turns a magnificent colour.
Prunus Incisa Kojo-No-Mai is small cherry and has pink blossom. It can be grown very easily in a pot during its early life. Disanthus is a must have for autumn colour and turns a lovely salmon pink in spring.
Q. Other than taking cuttings from large Salvias is there any other way of 'over wintering' them?
A. Salvias don't like heavy, wet soil conditions. They will cope with some frost as long as the ground conditions are right. Use a free-draining site with plenty of grit and organic matter. Cut them back and then mound them up with generous amounts of organic matter. You can cover the entire crown to the full root spread. Herbaceous forms of Salvias will be best covered up to 1 foot (60cm) in diameter and 6 inches (15cm) in height.
Q. What is the best way to store Begonias after they have been removed from hanging baskets?
A. You could put them into a well-drained box with used compost. They just need somewhere that will keep them plumped up and frost-free. Take them out in February or March, and then set them in a propagating case with their little dishes exposed.