Main content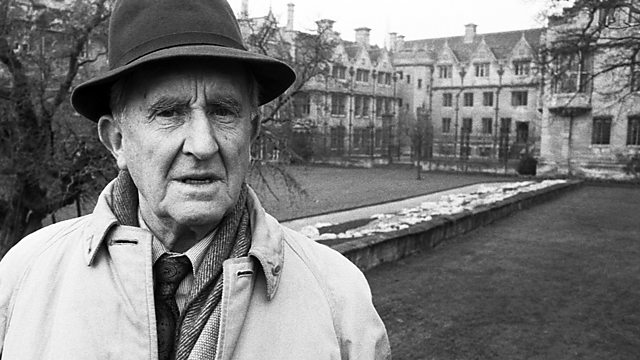 Robin Brooks - Lewis and Tolkien - The Lost Road
4 Extra Debut. Robin Brooks pays playful tribute to the long friendship between CS Lewis and JRR Tolkien, and how it impacted on their achievements. From November 2013.
Whether you like or loathe elves and talking lions, J. R. R. Tolkien and C. S. Lewis each created compelling fictional worlds whose influence has become global.
C S Lewis was an academic and broadcaster whose prolific publication of literary criticism, novels, Christian apologia and the Narnia books for children brought him an international reputation in his lifetime.
By the time of his death in 1973, J R R Tolkien's 'The Lord of The Rings' and 'The Hobbit', (along with other published stories and poems which drew upon the mythology of Middle Earth), had already made him a cult figure around the world.
Haydn Gwynne, Tom Goodman-Hill and Pip Torrens star in Robin Brooks' playful tribute to the long friendship between the two men, and the way it shaped their achievements.
Produced and directed by Jonquil Panting.
Credits
| Role | Contributor |
| --- | --- |
| Elf Queen | Haydn Gwynne |
| JRR Tolkien | Tom Goodman-Hill |
| CS Lewis | Pip Torrens |
| Worm | Carolyn Pickles |
| Betjeman | Harry Jardine |
| Informator | John Norton |
| Marcus | Arthur Hughes |
| Tiny Elf Princess | Isabel Brooks |
| Writer | Robin Brooks |
| Director | Jonquil Panting |
| Producer | Jonquil Panting |
Featured in...
A selection of programmes that celebrate the novelist, academic and Christian apologist.