Main content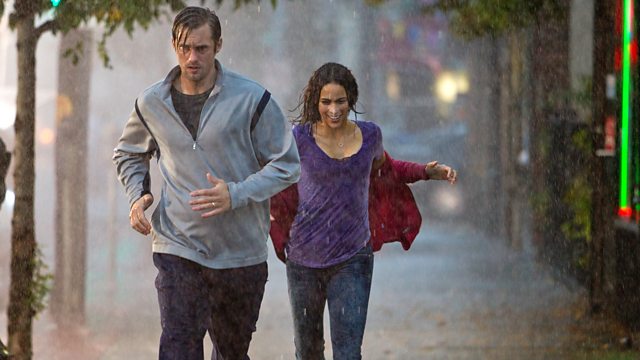 Disconnect
Technology causes several lives to intertwine with terrible consequences in this ensemble drama exploring the destructive potential of the internet.
Drama following the stories of a disparate group of people as they interact online via social media and the internet.
Eighteen-year-old Kyle works for a webcam sex service. He is contacted by ambitious journalist Nina Dunham, who poses as a customer but is in reality researching a news story.
Cindy and Derek Hall are a quasi-estranged couple grieving for the loss of their young son. When Cindy seeks comfort via an internet forum for the bereaved, her computer is hacked and the couple's bank account is emptied, plunging the two into financial ruin.
Introverted high school student Ben is bullied on a social network, with severe consequences for him and his family.
How long is Disconnect available on BBC iPlayer?
This programme is only on BBC iPlayer for 7 days after broadcast. We always aim to offer our programmes to stream for 30 days; however for a number of reasons including technical problems, legal or contractual issues this isn't always possible.
Credits
| Role | Contributor |
| --- | --- |
| Rich Boyd | Jason Bateman |
| Lydia Boyd | Hope Davis |
| Mike Dixon | Frank Grillo |
| Nina Dunham | Andrea Riseborough |
| Kyle | Max Thieriot |
| Cindy Hull | Paula Patton |
| Derek Hull | Alexander Skarsgard |
| Jason Dixon | Colin Ford |
| Ben Boyd | Jonah Bobo |
| Stephen Schumacher | Michael Nyqvist |
| Abby Boyd | Haley Ramm |
| Peter | Norbert Leo Butz |
| Roberta Washington | Kasi Lemmons |
| Ross Lynd | John Sharian |
| Director | Henry Alex Rubin |
| Writer | Andrew Stern |