Main content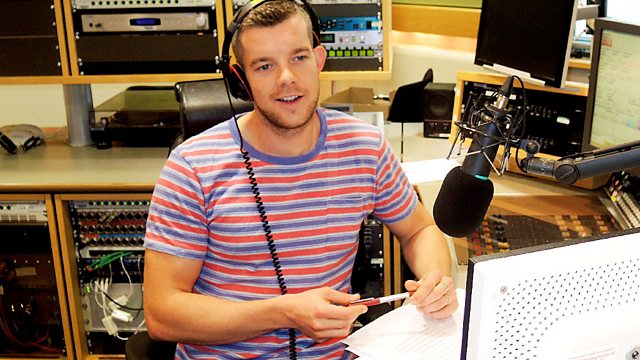 Who is The Doctor?
Russell Tovey presents a special documentary celebrating 50 years of Doctor Who, featuring Matt Smith, Jenna Coleman, Steven Moffat, Sylvester McCoy and Russell T Davies.
On Saturday November 23rd 1963, BBC TV broadcast the very first episode of Doctor Who. Fifty years later, the series is the most successful drama on television. In this special documentary, Radio 2 examines the reasons for its longevity and popularity.
Featuring new interviews with the cast and crew of the series, the programme looks at the lasting appeal of Doctor Who and asks how much of its continued success can be attributed to its basic formula.
With archive clips, and the music of Doctor Who composer Murray Gold, Who Is The Doctor? includes interviews with:
Doctors; Sylvester McCoy, David Tennant, Christopher Eccleston and Matt Smith, companions; Louise Jameson, Billie Piper, Jenna Coleman and the late Elisabeth Sladen, and show-runners Russell T Davies, Philip Hinchcliffe and Steven Moffat.
The programme also considers the character of the Time Lord, across all of his regenerations, and it revisits the origins of the series with Waris Hussein, director of the debut Doctor Who story An Unearthly Child.
Who Is The Doctor? also examines how the franchise survived when the show was off TV, considers the impact of the revival in 2005 and assesses the value of the series to the BBC.
Other contributors include, TV executives Jane Tranter, Lorraine Heggessey, Faith Penhale and Julie Gardner, historian Dick Fiddy, composers Murray Gold and Mark Ayres, conductor Ben Foster, writers Terrance Dicks, Mark Gatiss, Justin Richards and Gary Russell, journalist Tom Spilsbury, production designer Michael Pickwoad, and actor Nicholas Briggs.
Presented by Russell Tovey
Written and produced by Malcolm Prince.
50 years of adventure! Join the Doctor for great clips, trailers, news and fun!

Specially recorded audio dramas and readings from the time-travelling adventure series.