Main content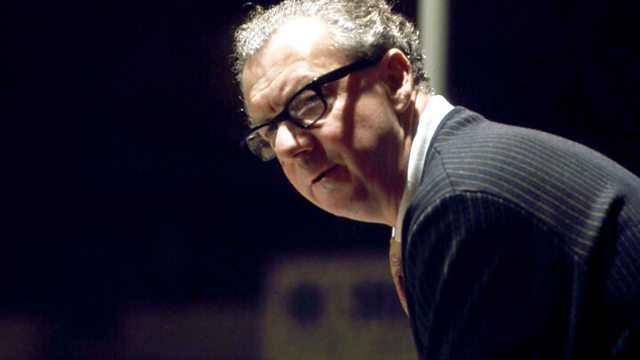 Curlew River
4 Extra Debut. Tenor Ian Bostridge in the rehearsal room of Britten's remarkable musical work for greater insight into the piece. From 2013.
The works of Benjamin Britten have been performed all over the world, from Aldeburgh (where so many of them were written) to Kuala Lumpur.
Tenor Ian Bostridge introduces us to Curlew River, one of Britten's strangest and most remarkable musical works. The chamber opera was first performed in Orford Church, but was born out of Britten's tour of the Far East in 1956. It's set in East Anglia, on the banks of the imaginary River Curlew, but is inspired by Japanese Noh theatre.
Ian Bostridge is playing the role of a mother who has lost her child in a production at St Giles, Cripplegate, in London. We follow him through the rehearsal process, hear what it's like to perform the part, and learn how Britten incorporated Eastern music and drama into a Christian parable set in the fenlands of medieval England.
Producer: Isabel Sutton
A Just Radio production for BBC Radio 4 first broadcast in 2013.