Traditional Societies
Traditional societies and the wildlife that depends on them are disappearing. Can we preserve these fragile species? Or is the pressure to develop too great in our world? This week's field report comes from Ethiopia where one of the most endangered birds in the world, the Ethiopian Bush Crow, teeters on the verge of extinction as the traditional societies they rely upon disappear. This beautiful bird needs a particular regime of grazing and scrub to survive, but the societies that provide the right habitat are fast disappearing as development and modernisation takes over. Can we, should we, pour resources into protecting the crow when there is so much demand for money and space? Monty Don explores, with renowned writer Jared Diamond, the value of traditional societies and what we lose when they finally vanish.
Last on
Sam Jones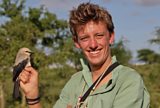 Sam Jones is an early career ornithologist and conservation scientist. An avid naturalist from childhood, he has wide ranging research and fieldwork experience in a number of countries spanning six continents, particularly conducting ornithological work in remote expedition environments throughout the new and old world tropics.

Current research on the Ethiopian Bush-crow (as part of the conservation science group at Imperial College London) forms part of a wider programme of work on the species jointly undertaken by Cambridge University and the RSPB.

Jared Diamond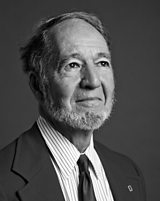 Jared Diamond is the Pulitzer Prize-winning author of the seminal Guns, Germs, and Steel, voted one of TIME magazine's top 100 nonfiction books of all time, and Collapse, a number one international bestseller. A professor of geography at UCLA and noted polymath, Diamond's work has been influential in the fields of anthropology, biology, ornithology, ecology and history, among others. 
Image courtesy of Jochen Braun.
Ursula Langkamp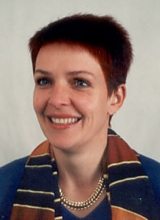 Ursula (Lanka) Langkamp is a German agronomist with a background in tropical agriculture and international cooperation.  Ursula started working in international co-operation in the mid-nineties in the Northeast of Brazil, where resettled small farmers were affected by the construction of a large hydro-electric-power-plant.  In 2007 Ursula took over the regional coordination of the Welthungerhilfe Program in Angola with the addition of Mozambique in 2008. During this time program design, fund raising and coordination with local stakeholders and partner-NGOs were the main duties. 
Since 2010 she has been working as regional coordinator of Welthungerhilfe for the programs in Ethiopia and Somaliland. The major challenge to be faced was the devastating drought in the Horn of Africa 2010/2011, which affected more than 4.3 million people. The intervention regions within Ethiopia include highland areas as well as arid to semi-arid lowland areas, where pastoralist communities live.  Welthungerhilfe approaches program implementation through community-led projects in order to empower the communities to overcome the problems they face.
Learn about habitats with The Open University