Main content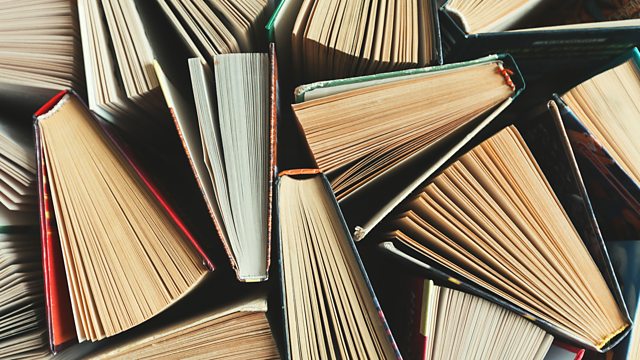 Scott Turow; Paul Bailey and Manda Scot on gay literature; Charlie Hill
Scott Turow talks to Mariella Frostrup about his new thriller Identical; Paul Bailey and Manda Scott on gay literature; Charlie Hill on fiction that's bad for your health.
Scott Turow talks about his latest novel Identical, a dark thriller set amongst America's warring political families, which he's based around the Greek myth of the twins Castor and Pollox. Turow's identical twin boys are Paul and Cass Gianis - one of whom pleaded guilty to murder and served 25 years in prison, but were they both implicit?
November sees the re-issue of The Charioteers by Mary Renault, marking the 60th anniversary of the first publication of the book. It has been described by many as a landmark work in gay literature, coming out when it did in 1953 at a time when male homosexuality was still banned in the UK. To discuss this ground-breaking novel and others which highlighted the lives and issues surrounding same sex relationships, Mariella is joined by Manda Scott, Chair of the Historical Writers' Association and the author of the Boudicca and Rome series and the writer Paul Bailey, who as a young man was part of that underground world that Mary Renault was addressing.
Charlie Hill discusses mediocre literature and a book so badly written that reading it could damage your health. It's the plot of his new novel, aptly called 'Books' which charts the war waged by Richard , a booze soaked, dog eared Brummie bookshop owner, against Gary, the bestselling author of 'male-confessional-lad-lit', whose book is so mediocre that it proves fatal to its readership.
Producer: Andrea Kidd.
Last on
Read Chapter 1 of Scott Turow's Identical
Get ahead with Mariella's next book - Bernard MacLaverty's Collected Stories
BOOKLIST
Identical by Scott Turow
Publisher: Mantle  
Boudica series by Manda Scott
Publisher: Random House
Books by Charlie Hill
Publisher: Tindal Street Press
Books mentioned in Gay literature discussion:
By Mary Renault
The Charioteer
Publisher: Virago Modern Classics
The Friendly Young Ladies
The Alexander Trilogy 
The Heart in Exile by Rodney Garland
Finistere by Fritz Peters
Report for Murder by Val McDermid
The Microcosm by Maureen Duffy
Hemlock and After by Angus Wilson
The Well of Loneliness by Radclyffe Hall
In Search of Lost Time by Marcel Proust
Billy Budd by Herman Melville
Redburn  by Herman Melville
She Rises by Kate Worsley
Novels by Sarah Waters, Jeanette Winterson, Stella Duffy, Jackie Kay, Charlotte Mendelson, Alan Hollinghurst and Edmund White
Credits
| Role | Contributor |
| --- | --- |
| Presenter | Mariella Frostrup |
| Interviewed Guest | Scott Turow |
| Producer | Andrea Kidd |
Broadcasts