Main content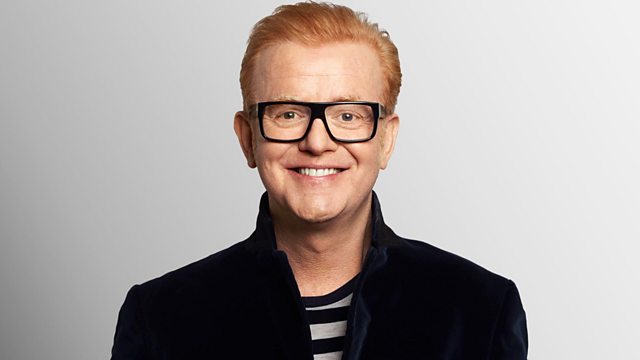 Strictly v the Jungle!
Chris welcomes a new week with a special 'thank you' from BBC boss, Tony Hall, and we talk Strictly with Kevin Clifton's dad!
Chris welcomes a new week with a special "thank you" from BBC boss, Tony Hall. He drops by to say a big "thank you" to the great British public, who raised a record-breaking £31.1m in last Friday's BBC Children in Need Appeal.
We pit Strictly vs the Jungle but there's no doubt which camp our Mystery Guest is in! It's Kevin Clifton's dad, dance teacher Keith. Mr Clifton Snr took to the Blackpool Ballroom to dance the opening number with the whole family in Saturday's Strictly special.
Our Top Tenuous picks up the glitter ball, with your claims to Blackpool's historic Tower Ballroom.
Our fundraising Fanfare star, Bethan, fills us in our brilliant new bob haircut!
And today's Pause for Thought is delivered by Baroness Julia Neuberger.
Pause for Thought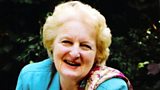 From Rabbi Julia Neuberger - Senior Rabbi at the West London Synagogue:
Just eight days ago, I was in Westminster Abbey with some 1500 other people, commemorating the 75th anniversary of Kristallnacht, the night of broken glass, where Nazi thugs attacked hundreds of Jewish shops and businesses, burnt hundreds of synagogues, killed around a hundred people and took some 30,000 men into custody in concentration camps.  The service was led jointly by Jews and Christians, with Jews and Christians singing in various choirs, with the Dean of Westminster opening the service by remembering, and closing it with the priestly benediction. Several survivors told their stories and recounted their memories of that night. And it was a profoundly moving experience. Despite remembering a time of horror, it brought us hope. Jews and Christians were praying together. The Abbey, heart of the Church of England and the British establishment, was filled with Jewish men wearing kippot, the traditional Jewish head covering. Kaddish, the mourner's prayer, was led by one of my colleagues, with everyone joining in. There was, throughout, a feeling of togetherness.
The Abbey had already hosted 1500 people that morning for Remembrance Sunday. Yet once again people were queuing round the block to get in to this service, to share it, and to remember and mourn together. Human beings can do terrible things to each other, and can hate and dehumanise others all too easily, as we've seen many times over the past centuries. But we're also capable of great courage, and acts of humanity. If there is any hope to be found in Kristallnacht, it is from the stories of ordinary men and women who helped those who were terrified and desperate. Ordinary people can do extraordinary things. Last Sunday's service told that story, as it remembered the pain and horror. It celebrated those who tried to help. And it reminded us all that we can, if we try, do extraordinary things, even in the toughest times.