Main content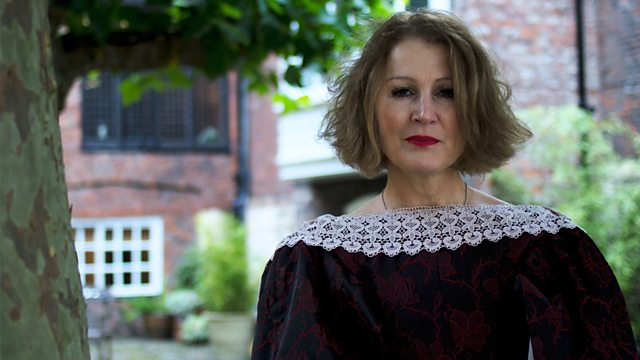 Hotel Folly - Folie a Deux
Documentary about a family who decide to buy a historical mansion in York, an emotional rollercoaster of a journey which shows the human cost of the mortgage crisis.
Filmed over five years, this is an emotional rollercoaster of a documentary which explores the sometimes extreme highs and lows of one of life's biggest gambles - buying a home.
Helen has seven children, a new partner and a very comfortable lifestyle when they decide to get a mortgage to buy one of the most historical houses in England. They want to convert the shabby 72-room mansion in the centre of York into a tasteful hotel, but when the financial crisis hits their dream turns into their worst nightmare.
For five years, feisty Helen fights the banks for a loan for the spiralling renovation costs and her neighbours over rights to the courtyard. While her house gradually becomes unsellable, she persists with her neigbourhood wars.
Part black comedy, part nail-biting journey, this shows the human cost of the mortgage crisis.
Kim Hopkins, director of Hotel Folly - Folie a Deux answers the Storyville Q&A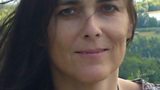 What is more important, story or character?  
Story is for me always the most important, but like any story it needs a good storyteller, so the character is also very important. I like complex, flawed characters. They're always so much more interesting than simply empathetic characters; a bit like a good drinking buddy.  
What made you first want to explore the subject?
I seem to be a bit of a Cassandra, when it comes to economic meltdowns. So, I was in the right place at the right time. I never set out to make this film, I set out to make a film about achieving a dream. It then turned into a nightmare; it's the flip side of the same coin. The scary bit as a filmmaker is, not knowing where it's going to take you, and just surfing on your instincts.
How long did it take to get the film off the ground?
One day I decided to make a film 20 mins from where I lived, it was a rule I gave myself. So once I found the story and the character, I just started filming, and filming and filming and 5 years later, you guessed it, I was still filming. The difficult bit was where to stop, and then what to do with it.
What were you most surprised to learn in the course of production?
That I was still in love with the filmmaking process and that many people are in love with what they do, it's all the same, just different. The main character obsessed about her goal of opening a historic hotel, I obsessed about making a film. We all went mad together. It really was a 'Folie a Deux' or Trois.
What have been the differences in reception to the film in countries it has now travelled to?
It's been to Holland, Israel and Lithuania. I think they were all amused by the English obsession with property and territory. It's a very English film, not British, but English, and foreign audience felt reassured that the English lived up to their stereotypes. 
Which documentary has most inspired you?
A lot of documentaries inspired me and like choosing your desert island discs, they change daily, depending on my mood. But if I was pushed, I would have to say 'Gray Gardens' by the `Maysles has stayed with me. I remember first seeing it at the National Film & TV School, and I decided there and then that I didn't want to make 'purist cinema verite'.
Favourite Website/blog?
D-Word and all the other websites that inform how great all the other documentary films are doing.
Person you'd most like to interview (living or dead?)
Dead: My father, he died without me really knowing him. Living: Edward Snowden.
Best piece of filmmaking advice you've ever been given?
"Listen to the film, it will talk to you". A hippy film tutor told me that, and it's true.
Best piece of filmmaking equipment you can't live without?
A two pence coin to removed & tighten the tripod plate.
If money was no object, what is your dream documentary subject?
I'd probably like to go live on Pine Ridge Indian Reservation in South Dakota, USA, for a decade. I think there is a really great film to be made there, but it would take a very long time.
Favourite film of all time?
I can't answer that, but the film I would have most like to have made would be 'American Movie' by Chris Smith.
Most difficult access?
The inner workings of Pine Ridge Indian Reservation, South Dakota, USA.
Best recent read?
'Hungary – Between Democracy and Authoritarianism' by Paul Lendvai and (although it's not a book yet) 'Two decades of letters written by a Death Row Inmate to his family'.
Credits
| Role | Contributor |
| --- | --- |
| Series Editor | Nick Fraser |
| Director | Kim Hopkins |