Main content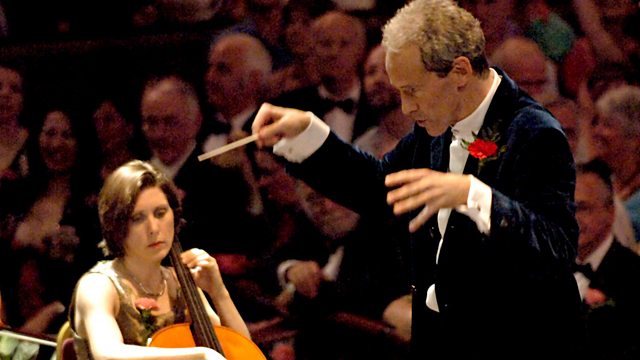 Viktor Ullmann - The Emperor of Atlantis
Penny Gore presents a performance of Viktor Ullmann's opera The Emperor of Atlantis. Plus a live BBC Philharmonic concert: music by Schuman, Copland and Roy Harris.
Today's Thursday Opera Matinee is a chance to hear Viktor Ullmann's political parody The Emperor of Atlantis, written in a Nazi concentration camp in 1943, the year before both Ullmann and his librettist died in Auschwitz. The Emperor proclaims universal war, which so offends Death by taking over his job, that he goes on strike and refuses to let people die. Death will only go back to work when the Emperor agrees to be his first victim.
Then we're live at MediaCity Salford where the BBC Philharmonic continue this week's celebration of American music with a concert of works by William Schuman, Copland and Roy Harris.
Presented by Penny Gore.
2pm
Viktor Ullmann: Der Kaiser von Atlantis (The Emperor of Atlantis)
Emperor Overall .... Christian Miedl (baritone),
Death ..... Stephen Owen (bass-baritone),
Drummer Girl ..... Lucy Schaufer (mezzo-soprano),
Maiden/Soldier ..... Ivi Karnezi (soprano),
Loudspeaker ..... Jean-Baptiste Mouret (bass-baritone),
Soldier/Harlequin ..... Rui dos Santos (tenor),
Lyon Opera Orchestra,
Jean-Michaël Lavoie (conductor).
2.55pm
Copland: Clarinet Concerto
Mark Simpson (clarinet),
BBC Symphony Orchestra,
David Parry (conductor).
Barber: A Stopwatch and an Ordnance Map, Op. 15
BBC Singers,
Matthew Perry (timpani),
Andrew Griffiths (conductor),
3.15pm LIVE from MediaCity, Salford
William Schuman: Symphony for strings (Symphony no.5)
Copland: Old American songs - Set 1
Roy Harris: Symphony no. 3
David Wilson-Johnson (baritone),
BBC Philharmonic,
Paul Daniel (conductor).