Main content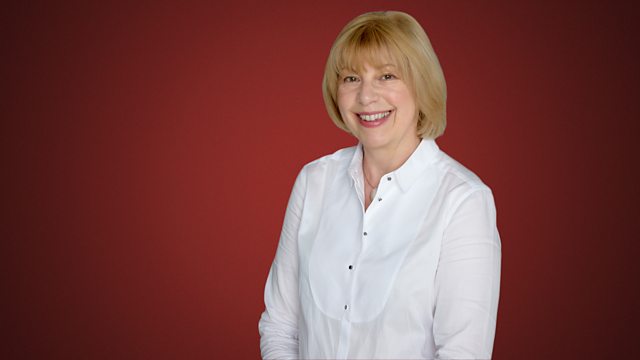 With Penny Gore. Bernstein: On the Town (excerpts). Sessions: Suite (The Black Maskers). Beach: Gavotte Fantastique. Plus Virgil Thomson, Charles Martin Loeffler and Copland.
This week's celebration of American music continues with the BBC Philharmonic performing the Overture and Dance Episodes from Leonard Bernstein's musical On The Town. There's more theatre music by Roger Sessions, a noted teacher whose pupils include composers as different as John Adams and Milton Babbitt, plus the BBC Singers performing Virgil Thomson, and a piano piece by Amy Beach. The BBC Concert Orchestra contribute a brand-new recording of music by Charles Martin Loeffler, and the afternoon ends with Aaron Copland's serial composition, Inscape.
Presented by Penny Gore.
2pm
Bernstein: On the Town - Overture and Three Dance Episodes
BBC Philharmonic,
H K Gruber (conductor).
Roger Sessions: The Black Maskers - Suite
BBC Symphony Orchestra,
David Robertson (conductor).
Amy Beach: Gavotte Fantastique, Op 54 No 2
Richard Uttley (piano).
2.40pm
Virgil Thomson: 4 Songs to Poems of Thomas Campion
BBC Singers,
Andrew Griffiths (conductor).
Charles Martin Loeffler: Divertimento Espagnole
Amy Dickson (saxophone),
BBC Concert Orchestra,
Johannes Wildner (conductor).
3pm
Copland: Inscape
BBC Symphony Orchestra,
Grant Llewellyn (conductor).
Last on

Broadcast