Main content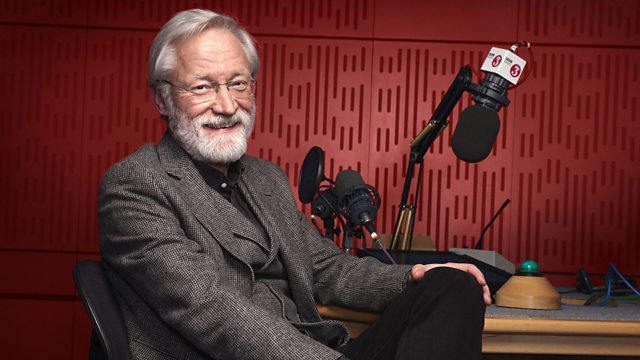 The Return to Wartime Britain
Donald Macleod focuses on Britten and his companion Peter Pears's return to their homeland. Reviled as a pacifist, Britten ended the Second World War finding critical favour.
Reviled as a pacifist, Britten ends the War finding critical favour.
From relatively humdrum origins in the coastal fishing port of Lowestoft, Benjamin Britten rose to become the pre-eminent British composer of his day, celebrated not just in his native land, but internationally. Although he would initially see himself as an outsider to the British musical establishment, he would rapidly transform music-making in Britain, introducing new sounds, and insisting on the highest standards of performance. By the time of his death in 1976, in the arms of his long-term companion Peter Pears, Britten was celebrated as a composer of operas, string quartets and song cycles, and of a War Requiem that touched the hearts of millions of listeners around the world.
Returning to their homeland, Britten and Peers faced possible vilification, arrest and imprisonment for their pacifist beliefs. Instead, they managed to achieve recognition as conscientious objectors. They were free to perform. Moreover, they were able to perform some of the exciting compositions Britten had completed whilst in the US.
At last Britten began to achieve critical approval for both his Michelangelo Sonnets and his Serenade for tenor and horn - featuring the talents of a promising young horn player, Dennis Brain, whom Britten had encountered in the RAF orchestra. Britten completed his project to write an opera, the tale of Peter Grimes which was so improbably successful that even bus conductors are heard to talk about it! In July 1945 Britten accompanied Yehudi Menuhin in a series of recitals among the survivors of Belsen. One response to that experience, about which he spoke very seldom, was his 2nd String Quartet. In the same year, Britten would also create a lasting and invigorating legacy for young people with his Young Person's Guide to the Orchestra. Originally a film score, it is now enjoyed in its own right.