Main content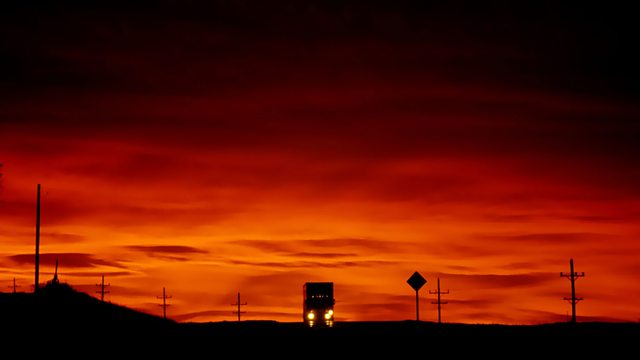 2013 Anniversaries
John Shea's selection includes music by composers with important anniversaries in 2013: Vanhal, Gretry, Gyrowetz and Popper.
Its not just Wagner and Verdi's anniversary year. John Shea with a programme of other composers with anniversaries this year. Music by Vanhal, Grétry, Gyrowetz and Popper.
12:31 AM
Vanhal, Johann Baptist [1739-1813]
Stabat Mater in F minor, for 2 soloists, female chorus and orchestra
Hana Skarková (soprano), Lucie Hilscherová (mezzo soprano), Czech Philharmonic Chorus, Czech Chamber Soloists, Petr Fiala (conductor)
1:14 AM
Gyrowetz, Adalbert [1763-1850]
Symphony No. 1 in E flat major
South Bohemian Chamber Philharmonic Orchestra, Jan Talich (conductor)
1:38 AM
Popper, David [1843-1913]
Concert Polonaise (Op.14)
Tomasz Daroch (cello), maria Daroch (piano)
1:45 AM
Grétry, André-Ernest-Modeste (1741-1813)
Selections from Le Jugement de Midas
John Elwes (tenor: Apollon/Marsias), Mieke van der Sluis (soprano: Chloé), Françoise Vanheck (soprano: Lise), Suzanne Gari (soprano: Mopsa), Jules Bastin (bass: Palémon), Michel Verschaeve (bass: Pan), Choeur de la Chapelle Royale de Paris, La Petite Bande, Gustav Leonhardt (conductor)
2:22 AM
Thomas, John (1826-1913)
The minstrel's adieu to his native land for harp
Rita Costanzi (harp)
2:31 AM
Crusell, Bernard Henrik (1775-1838)
Sinfonia concertante for clarinet, bassoon, horn and orchestra in B flat major (Op.3) (Allegro; Andante sostenuto; Allegro ma non tanto)
Reijo Koskinen (clarinet), Pekka Katajamäki (bassoon), Esa Tukia (horn), Finnish Radio Symphony Orchestra, Jukka-Pekka Saraste (conductor)
2:59 AM
Dussek, Jan Ladislav (1760-1812)
Sonata in D major (Op.31 No.2)
Andreas Staier (fortepiano)
3:12 AM
Tchaikovsky, Pyotr Ilyich (1840-1893)
Souvenir de Florence arranged for Strings (Op.70)
The "Amadeus" Polish Radio Chamber Orchestra in Poznan, Agnieszka Duczmal (conductor)
3:46 AM
Hotteterre, Jacques [1674-1763]
Sonate en trio in C major Op.3'2
Concerto Copenhagen, Alfredo Bernardini (director)
3:53 AM
Bach, Johann Sebastian [1685-1750]
Toccata and fugue in D minor BWV.565 for organ
Velin Iliev (organ)
4:03 AM
Hutschenruyter, Wouter [1796-1878]
Ouverture voor Groot Orkest
Dutch National Youth Wind Orchestra, Jan Cober (conductor)
4:12 AM
Lamb, Joseph Francis (1887-1960)
Ragtime Nightingale
Donna Coleman (piano)
4:17 AM
Grieg, Edvard (1843-1907)
In Autumn, Overture (Op.11)
Orchestre National de France, Osmo Vänskä (conductor)
4:31 AM
Tchaikovsky, Pyotr Il'yich (1840-1893)
Introduction and waltz from 'Eugene Onegin' - lyric scenes in 3 acts (Op.24)
BBC Philharmonic, Vassily Sinaisky (conductor)
4:39 AM
Bach, Johann Sebastian (1685-1750)
Double Concerto in C minor (BWV.1060)
Hans-Peter Westermann (oboe), Mary Utiger (violin), Camerata Köln
4:53 AM
Stanford, Charles Villiers (1852-1924)
Eternal Father - from 3 Motets (Op.135 No.2)
BBC Singers, Stephen Cleobury (conductor)
5:00 AM
Strauss, Richard (1864-1949)
Tod und Verklärung (Op.24)
Slovenian Radio and Television Symphony Orchestra, Samo Hubad (conductor)
5:24 AM
Debussy, Claude [1862-1918]
En blanc et noir for 2 pianos
Lestari Scholtes (piano), Gwylim Janssens (piano)
5:41 AM
Mozart, Wolfgang Amadeus (1756-1791)
Adagio and fugue for strings (K.546) in C minor
Norwegian Radio Orchestra, Andrew Manze (conductor)
5:49 AM
Tchaikovsky, Pyotr Il'yich (1840-1893)
Romeo and Juliet - fantasy overture
BBC National Orchestra of Wales, Grant Llewellyn (conductor)
6:11 AM
Rubinstein, Anton (1829-1894)
On an airy ocean, without rudder or sail - from the opera Deemon , Act 2 Sc.4
Georg Ots (baritone), Moscow Bolshoi Theatre Orchestra, Kirill Raudsepp (conductor)
6:16 AM
Platti, Giovanni Benedetto (1697-1763)
Trio in C minor for oboe, bassoon and continuo
Ensemble Zefiro
6:25 AM
Pierné, Gabriel (1863-1937)
Étude de concert for piano (Op.13)
Paloma Kouider (piano).