Main content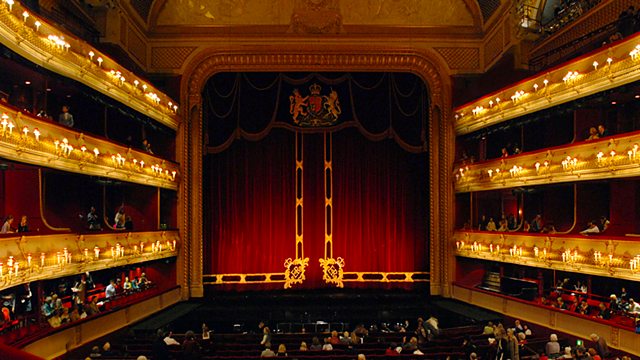 Verdi 200: Les Vepres Siciliennes
Antonio Pappano conducts the first-ever performance given at the Royal Opera House in Covent Garden of Verdi's five-act grand opera, Les Vepres Siciliennes. With Bryan Hymel.
Hélène... Lianna Haroutounian (soprano)
Henri ... Bryan Hymel (tenor)
Procida ... Erwin Schrott (bass)
Guy de Montfort ... Michael Volle (baritone)
Ninetta ... Michelle Daly (contralto)
Thibault ... Neal Cooper (tenor)
Daniéli ... Nicolas Darmanin (tenor)
Mainfroid ... Jung Soo Yun (tenor)
Robert ... Jihoon Kim (baritone)
Le Sire de Béthune ... Jean Teitgen (bass)
Le Comte de Vaudemont ... Jeremy White (bass)
Royal Opera Chorus
Orchestra of the Royal Opera House
Conducted by Antonio Pappano
Part of BBC Radio 3's Verdi 200 celebrations, Donald Macleod presents the opera and is joined by Verdi-expert Flora Willson as Antonio Pappano conducts The Royal Opera's first-ever staging of Verdi's 5-act grand opera, directed by Stefan Herheim in his UK debut.
Written for the Paris Opera in 1855, Verdi adopted the elaborate styles and traditions of French Grand opera in Les Vêpres Siciliennes. It is a tale of family relationships, loyalty, patriotism and revenge.
Based on a story set in 1282, Sicily has been invaded by the French, and the Duchess Hélène (sung by soprano Lianna Haroutounian) is being held hostage by Montfort (baritone Michael Volle), the French Governor. Hélène reveals that her brother was executed by Montfort and she is seeking revenge, and is assured by Henri (tenor Bryan Hymel) how deeply he despises Montfort, although he does not realise that he is Montfort's son. Procida (bass Erwin Schrott) is a Sicilian, also seeking revenge after the French attack, and he involves Henri and Hélène in a plot to assassinate Montfort. However, once he knows he is Montfort's son, Henri is torn between his love for Hélène and his loyalty to his father and country, and ultimately this predicament leads to everybody losing everything.