Main content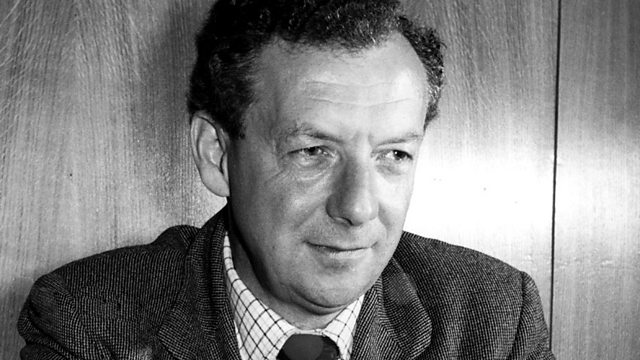 Britten, the Boy from Lowestoft
Donald Macleod focuses on Britten's early years. Including Variations on a theme of Frank Bridge (excerpts); Our Hunting Fathers; Lullay Jesu (A Boy Was Born, Op 3).
Britten, the boy from Lowestoft, becomes the enfant terrible of British music.
From relatively humdrum origins in the coastal fishing port of Lowestoft, Benjamin Britten rose to become the pre-eminent British composer of his day, celebrated not just in his native land, but internationally. Although he initially saw himself as an outsider to the British musical establishment, he would rapidly transform music-making in Britain, introducing new sounds, and insisting on the highest standards of performance. By the time of his death in 1976, in the arms of his long-term companion Peter Pears, Britten was celebrated as a composer of operas, string quartets and song cycles, and of a War Requiem that touched the hearts of millions of listeners around the world.
Born in Lowestoft on St Cecilia's Day (the patron saint of music) on November 22 1913, the son of a dentist and a doting mother, Britten soon demonstrated prodigious musical gifts. Composing from at least the age of six, Britten would often mine his early manuscripts for inspiration. As a boy, Britten managed to impress the composer Frank Bridge, who took him on as a pupil (and to whom he payed tribute in his Variations on a Theme by Frank Bridge). Later, Britten would enter the Royal College of Music, to be taught composition by John Ireland and piano by Arthur Benjamin.
At the age of 19 Britten delighted his dying father with the prospect of having one of his compositions played on the BBC. 'Son, how does it feel?' asked his father.
By 1936, Britten had a number of published works to his name. Now employed to write film music for the innovative GPO film unit, he was introduced to the dazzling presence of poet WH Auden while working on films about postage stamps or coal trucks. Their collaborations for film were adventurous; even more daring was the song cycle they devised, reflecting man's relationship with the animal kingdom. With Our Hunting Fathers Britten truly felt that he had written his Opus 1. Unfortunately, the critics and the orchestra rather wished he hadn't bothered!
More episodes
Previous
You are at the first episode