Main content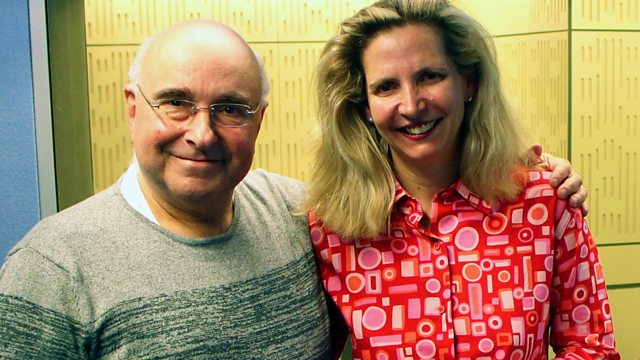 Monday - Rob Cowan
With Rob Cowan. Including Essential CD of the Week: Piers Lane Goes to Town (Piers Lane: piano); Artist of the Week: Rafael Kubelik; Amanda Foreman; Britten: The Turn of the Screw.
9am
A selection of music, including the Essential CD of the Week: Piers Lane Goes to Town featuring Piers Lane (pianist). Also, at 9:30am, our brainteaser: Who's Dancing?
10am
Artist of the Week: Rafael Kubelik
10.30am
In the week marking the 150th anniversary of the Gettysburg Address, Rob's guest is the doctor of 18th-century British History and author of historical novels, Amanda Foreman. Her book, 'A World on Fire: An Epic History of Two Nations Divided', traces turbulent Anglo-American relations during the American Civil War. She has compared the task with writing a symphony. Amanda's the daughter of Carl Foreman, the Oscar-winning screen writer of many film classics including, The Bridge on the River Kwai, High Noon, and The Guns of Navarone. She divides her time between London and New York and has served as judge on almost every major literary prize including the Man Booker and the National Book Award. Her book 'Georgiana, Duchess of Devonshire' won the Whitbread Prize and has inspired a television documentary, a radio play starting Dame Judi Dench; and the recent movie 'The Duchess', staring Keira Knightley and Ralph Fiennes.
11am
Britten
The Turn of the Screw
The Building a Library recommendation from last Saturday's CD Review.
Music Played
Today's Brainteaser - What is Dancing?
Today's Brainteaser Answer
What's Dancing? Chocolate, Coffee, Tea and a Candy Cane, from Tchaikovsky's ballet The Nutcracker.
The music played:
Tchaikovsky
The Nutcracker, Act II:
Chocolate: Spanish Dance  
Coffee: Arabian Dance  
Tea: Chinese Dance   
Candy Cane: Trepak - Russian Dance 
Suisse Romande Orchestra
Ernest Ansermet (conductor)
BRILLIANT CLASSICS 94031