Main content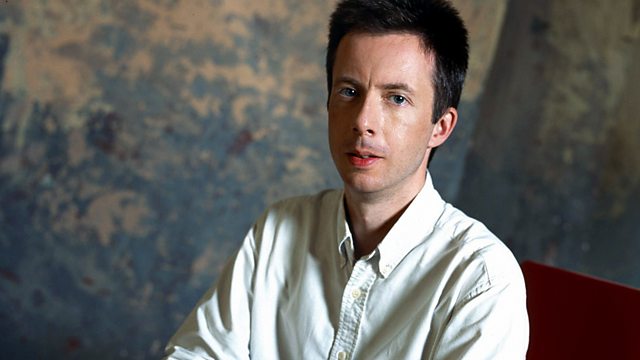 Prague Chamber Orchestra - Mozart Symphonies
John Shea's selection includes the Prague Chamber Orchestra performing two Mozart symphonies: No 38 (Prague) and No 31 (Jupiter).
12:31 AM
Mozart, Wolfgang Amadeus [1756-1791]
Don Giovanni - Overture
Prague Chamber Orchestra
12:37 AM
Mozart, Wolfgang Amadeus [1756-1791]
Symphony no. 38 (K.504) in D major "Prague"
Prague Chamber Orchestra
1:05 AM
Mozart, Wolfgang Amadeus [1756-1791]
Symphony no. 41 (K.551) in C major "Jupiter";
Prague Chamber Orchestra
1:36 AM
Schumann-Wieck, Clara (1819-1896)
Piano Trio in G minor (Op.17)
Erika Radermacher (piano), Eva Zurbrugg (violin), Angela Schwartz (cello)
2:04 AM
Korngold, Erich Wolfgang (1897-1957)
Violin Concerto in D Op 35
James Ehnes (violin), Vancouver Symphony Orchestra, Bramwell Tovey (conductor)
2:31 AM
Reicha, Anton (1770-1836)
Oboe Quintet in F major (Op.107)
Les Adieux
2:59 AM
Beethoven, Ludwig van (1770-1827)
Concerto for violin, cello, piano and orchestra (Op.56) in C major
Arve Tellefsen (violin), Truls Mørk (cello), Håvard Gimse (piano) Norwegian Radio Orchestra, Rolf Gupta
(conductor)
3:35 AM
Handel, Georg Frideric (1685-1759)
Sonata for flute and continuo (Op.1 No.1a) (HWV.379) in E minor
The Sonora Hungarica Consort
3:44 AM
Nielsen, Carl (1865-1931)
Chaconne for piano (Op.32)
Anders Kilström (piano)
3:54 AM
Kersters, Willem (1929-1998) texts by Paul van Ostaijen
Hulde aan Paul (Op.79)
Flemish Radio Choir, Vic Nees (conductor)
4:03 AM
Vivaldi, Antonio (1678-1741)
Lute Concerto in D major
Nigel North (Lute), London Baroque
4:14 AM
Debussy, Claude (1862-1918) arr. Stefan Trayanov
Clair de lune
Eolina Quartet
4:19 AM
Strauss, Johann II (1825-1899)
An der schönen, blauen Donau
BBC Philharmonic, Vassily Sinaisky (conductor)
4:31 AM
Vivaldi, Antonio (1678-1741)
Trio Sonata in D minor (Op.1 No.12) 'La Folia' (1705)
Florilegium
4:40 AM
Zelenka, Jan Dismas (1679-1745)
De profundis (Psalm 129) in D minor
Virtuosi di Praga, Czech Chamber Choir, Petr Chromcak (conductor)
4:50 AM
Hess, Willy (1906-1997)
Suite in B flat major for piano solo (Op.45)
Desmond Wright (piano)
5:01 AM
Delius, Frederick (1862-1934) arr. Thomas Beecham
The Walk to the Paradise Garden (from 'A Village Romeo and Juliet')
BBC Concert Orchestra, Barry Wordsworth (conductor)
5:12 AM
Kodaly, Zoltán (1882-1967)
Adagio
Morten Carlsen (viola), Sergej Osadchuk (piano)
5:21 AM
Mendelssohn, Felix (1809-1847)
Meeresstille und gluckliche Fahrt - overture (Op.27)
Bergen Philharmonic Orchestra, Simone Young (conductor)
5:35 AM
Hummel, Johann Nepomuk (1778-1837)
Trio in E flat major (Op.12)
The Hertz Trio
5:53 AM
Albéniz, Isaac (1860-1909)
Suite española (Op.47)
Ilze Graubina (piano)
6:15 AM
Bach, Johann Sebastian (1685-1750)
Concerto for keyboard and string orchestra No.4 in A major (BWV.1055)
Lars-Ulrik Mortensen (harpsichord), Ensemble 415.