Main content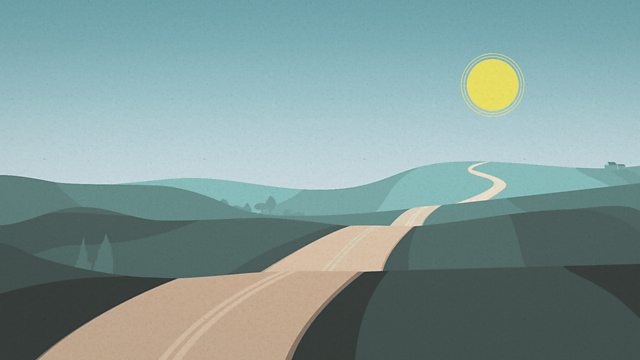 Loving the Alien
Brian Cox and Amara Karan read poems by Lear, Tennyson and Ezra Pound about the fascination with the alien and the strange; with music by Bach, Gershwin and Debussy.
Fascination with and love of the strange is the theme for this edition of Words and Music.
Brian Cox and Amara Karan read poems by Tennyson, Ezra Pound and Craig Raine amongst others about Lotus Eaters, Selkies and monstrous and alien delights. There's music from composers, like Carl Maria von Weber, Britten and Gershwin who sought inspiration from other musical traditions and cultures and an extraordinary collaboration between the Finnish accordionist Kimmo Pohjonen and the Kronos Quartet. There's the inter-species love of the Owl and the Pussycat described by Edward Lear as well as Caliban's speech of promises to his wondrous new masters and music associated with aliens of the more traditional, extra-terrestrial kind including the theremin.
Producer: Natalie Steed.
Music Played
Timings (where shown) are from the start of the programme in hours and minutes
Producer's Note
Loving the Alien
This edition of Words and Music is about the engagement with the other and the strange.
Composers have often found inspiration in other cultures whether this be for subject matter in operas like Verdi's Aida and Puccini's Madame Butterfly or the Asian influences on Carl Maria Von Weber's music for Turandot,  Debussy's  Japonisme of Pagodas or Gershwin's controversial rendering of the lives and rhythms of the inhabitants of catfish row in Porgy and Bess. Poets and writers too have used other cultures in their work,  not least Ezra Pound's fascination with the Japanese style.
Colin McPhee's original recordings of music from Java and his later compositions, performed by Benjamin Britten, accompany Edward Lear's tale of delightful inter-species love: The Owl and the Pussycat whilst the more dangerous and disturbing qualities of amorous taxonomic muddling are explored in the Selkie tales of Robin Robertson and Elspeth Cowie's haunting version of the Great Silkie Sule Skerrie.  There's also Caliban's poignant promise to his unworthy island invaders, Lord Kichener's paean to London, his new home, and Cleopatra's wail of praise for her Roman lover.
Two very different musical traditions and approaches collide when the Finnish electro accordionist Kimmo Pohjonen encounters and collaborates with the Kronos quartet on the Uniko project.
The voluptuous  attraction of foreign lands is sung in Tennyson's Lotus Eaters whilst Matthew Francis' Of Islands, draws a darker picture of misperceptions and miscegenation.
The strangeness and pull of the alien is explored in the next section where there's music from or associated with the soundtracks of science fiction films: Close Encounters of the Third Kind, Forbidden Planet and Solaris, a poem about the search for dark matter by the astronomer poet Rebecca Elson and Craig Raine's famous Martian poem.
The programme ends with a song to the moon from Dvorak's Rusalka.
Natalie Steed