Main content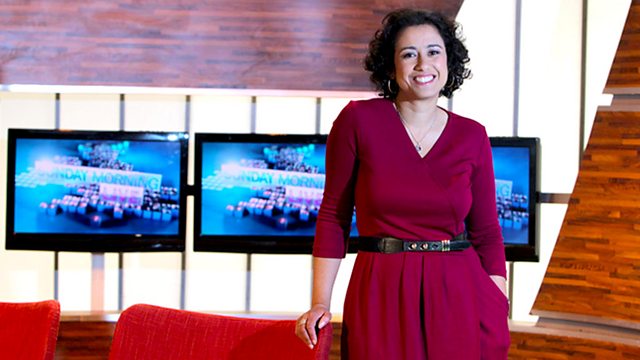 Samira Ahmed and guests discuss the ethical issues of the moment, with viewers joining the interactive debate.
This week's panel
Samira Ahmed is joined this week by Lord Blair of Boughton, the former commissioner of the Metropolitan Police; Professor Phil Scraton of Queens University who co-authored the most recent report into the Hillsborough disaster; Owen Jones, columnist for The Independent; Kiran Bali, a Hindu interfaith leader; and writer and comedian David Schneider.
Do you trust the police?
The Home Secretary has promised that a newly empowered police watchdog will begin investigating complaints against the police next year. The move follows concerns over standards in wake of the phone-hacking scandal, the handling of the Hillsborough disaster and the recent "plebgate" affair in which police evidence was used against ex- Cabinet minister Andrew Mitchell. Theresa May also announced the creation of the first-ever police code of ethics. 

What's your experience with the police?  Do you have confidence in their integrity?  
You can have your say by
voting on the question online now
- and then via text during the live programme.
Can the swastika be reclaimed as a symbol of peace?
Next week marks the 75th anniversary of Kristallnacht - or the 'night of broken glass' - a series of coordinated attacks against Jews throughout Nazi Germany, all carried out under the Nazi banner of the swastika.  
For many, the swastika is the most powerful of hate symbols, but for others it is a symbol of peace. 
Hindus will mark the festival of light known as Diwali this weekend and the swastika will be part of the celebrations. Hindus, like Buddhists and Jains see it as a symbol of divine blessing and many want to reclaim the swastika. But can the swastika be reclaimed as a symbol of peace? 
Can you be rich and religious?
The Pope has suspended Franz-Peter Tebartz-van Elst, dubbed the 'bishop of bling' from his diocese in Germany, pending the outcome of a church inquiry into the spending of £27 million on refurbishing his residence. 
Pope Francis has criticised clerics who live too lavishly. He told them not to live "like princes", and he has himself chosen to stay in a Vatican guest house rather than move into the palatial Papal apartment.   
But do religious leaders have to be humble and can you be rich and religious?
Credits
| Role | Contributor |
| --- | --- |
| Presenter | Samira Ahmed |
| Series Editor | Dave Stanford |
| Producer | Kuljinder Khaila |