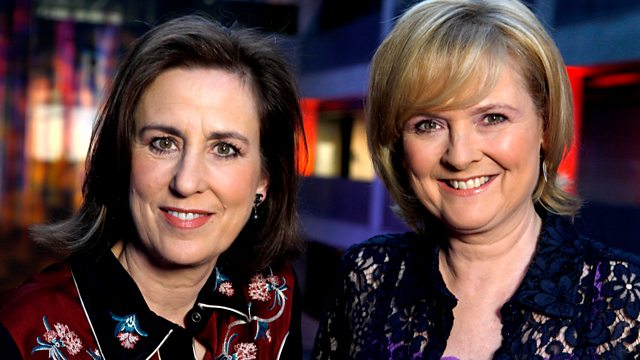 10/11/2013
Martha Kearney and guests Paul Morley, Bonnie Greer and Sarfraz Manzoor discuss the UK premiere of Kander and Ebb's musical The Scottsboro Boys and the winner of this year's Palme D'Or at Cannes, Blue is the Warmest Colour. The panel also give their verdict on Zadie Smith's latest book The Embassy of Cambodia, new documentaries from John Pilger and David France and the Turner Prize Exhibition in Derry.
Last on
Turner Prize 2013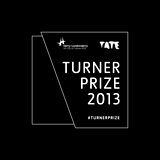 This year the world's most notorious art prize has left England for the first time and decamped to a former military barracks in Derry-Londonderry, the UK's current city of culture. 

On the shortlist for the award are four artists with very different practices. Conceptualist Tino Sehgal is best known for his 'constructed situations' – ephemeral events in which volunteers carry out his instructions – and which exist as experiences and memories rather than as physical artworks. 

Laure Prouvost makes surprising and unsettling films and screens them in atmospheric settings.  David Shrigley injects a healthy dose of humour into the notoriously serious contemporary art world.  As well as his postcards, characterized by macabre and witty slogans, he also makes films, photography and sculpture – including the centrepiece of his Turner exhibit - an animatronic model of a naked man which urinates into a bucket. 

And there's even a painter on the shortlist! Lynette Yiadom-Boakye's portraits of imaginary people raise questions about art history, and particularly how black subjects have featured in art. 

Blue is the warmest colour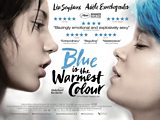 The sexually explicit French drama Blue is the Warmest Colour took the Palme D'Or at this year's Cannes Film Festival, yet has been dogged by controversy ever since. 

The film's lead actresses told the press that demands by the director – Abdellatif Kechiche - left them exhausted and one said the experience made her feel like a prostitute, while the director himself subsequently stated that their allegations had sullied his film and suggested it might not be released in cinemas. In spite of all this real life drama, the film – which charts a passionate affair between Adele, a teenage schoolgirl and Emma, an art student - is released next week. 

How To Survive A Plague / Utopia

Two new feature length documentaries arrive in UK cinemas this month: one by novice film director, David France, the other by seasoned Australian documentarian and journalist, John Pilger.

Both films explore the idea of prejudice and its impact on two different communities. How To Survive A Plague tells the story of an extraordinary group of AIDS activists in New York in the mid-nineteen eighties who, through acts of dissent, demonstrations and sheer grit, allegedly succeeded in accelerating the discovery of an effective treatment for the HIV epidemic. While all around them friends and loved ones continued to die at an alarming rate, they pulled together to challenge the bureaucratic establishments apparently dragging their heals over the issue.

In Australia, present day, John Pilger's new film revisits an issue close to his heart. Utopia is a large place in the Australian outback where the majority of the first people of Australia, as they prefer to be called, reside in squalor with third world diseases and one the highest incarceration rates in the world. Pilger's film, which interviews government officials, health workers and native Australians, suggests that apartheid persists in modern day Australia.
The Scottsboro Boys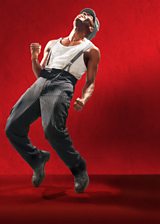 When Kander & Ebb, the giants of musical theatre who brought you Chicago and Cabaret, were looking for their next project together in 2003, they, along with collaborators Susan Stroman and David Thompson, decided to search the American court records looking for a true story to tell.

They settled on the saga of the Scottsboro Boys: nine young black men falsely jailed for the rape of two white girls in the 1930s sparking a national row over racism and civil rights. Sadly, Fred Ebb passed away before the show was finished, but John Kander and the team continued to develop the project, launching it on Broadway in 2010.

After receiving 12 Tony Award nominations, the show recently arrived in the UK with an updated cast. The show, currently on at the Young Vic, London, uses the minstrel show format to tell the story.
The Mistress Contract / The Embassy Of Cambodia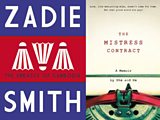 This November, two very different and compact books feature women as objects of servitude. The Embassy of Cambodia by Zadie Smith's is a 69 page, fictional account of an African immigrant in north west London.

Fatou works for a Pakistani family as a cleaner and is paid in board only. Having left behind a difficult life in Ivory Coast, she reflects on the plights of different nations around the world, triggered by the appearance of The Embassy of Cambodia which stands, perhaps surprisingly, on a residential street in Willesden.

The Mistress Contract, by contrast, is a non-fiction account of an affair held over many decades by a man and a woman, known as He & She, in West Coast America. After years of unease, she, the story goes, drew up a contract exchanging herself, as both mistress and housekeeper, for a home and income. Over the years they recorded their conversations, a selection of which were transcribed and published in the US in 2011 and arrive on UK shelves this month.
Credits
| Role | Contributor |
| --- | --- |
| Presenter | Martha Kearney |
| Executive Producer | Pauline Law |
| Producer | Jenny MacLeod |
| Panellist | Paul Morley |
| Panellist | Sarfraz Manzoor |
| Panellist | Bonnie Greer |