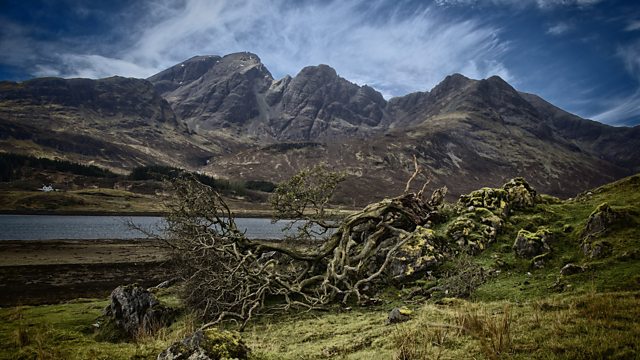 09/11/2013
The man who moved to North Ronaldsay to help restore the historic sheep dyke destroyed by a huge storm surge last year.
Farming green. Euan McIlwraith hears how farmers are being encouraged to reduce their carbon footprint.
Why a community group in Lochaber is trying to persuade local business to pay additional rates.
Mark Stephen meets a teenage apprentice with a real passion for farming.
Why the birch should be Scotland's national tree rather than the "poseur" Scots pine.
As SNH publishes its wild map of Scotland, one academic questions the very concept of wildness.
Plus, Helen Needham tests out Scotland's newest mountain bike trails at Glenlivet.
And the bus converted into a mobile museum.
Last on