Main content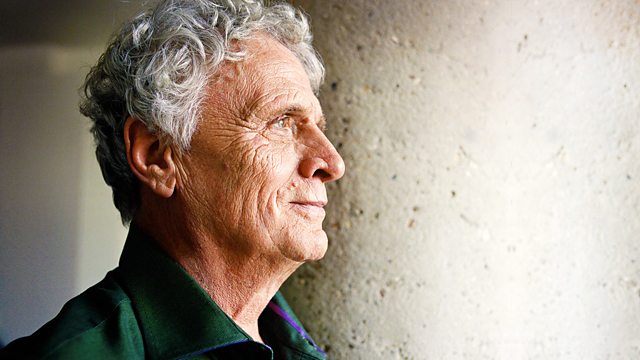 Work and Consumption; Neo-liberal Economics
Laurie Taylor talks to US professor Philip Mirowski about why the recession failed to discredit this economic model. Plus a re-appraisal of the work and consumption 'treadmill'.
The truimph of Neoliberal economics in the post Recession world. Laurie Taylor talks to US Professor of Economics, Philip Mirowski, about his analysis of why neoliberalism survived, and even prospered, in the aftermath of the financial meltdown of 2008. Although it was widely asserted that the economic convictions behind the disaster would be consigned to history, Mirowski says that the opposite is the case. He claims that once neoliberalism became a Theory of Everything, providing a revolutionary account of self, knowledge, markets, and government, it was impossible to falsify by data from the 'real' economy. Neoliberalism, he suggests, wasn't dislodged by the recession because we have internalised its messages. Have we all, in a sense, become neoliberals, inhabiting "entrepreneurial" selves which compel us to position ourselves in the market and rebrand ourselves daily? Also, why do work almost as hard as we did 40 years ago, despite being on average twice as rich? Robert Skidelsky, Emeritus Professor of Political Economy, suggests an escape from the work and consumption treadmill.
Producer: Jayne Egerton.
Last on
Philip Mirowski
Carl Koch Professor of Economics and the History and Philosophy of Science, University of Notre Dame
Find out more about Philip Mirowski
Never Let a Serious Crisis Go to Waste: How Neoliberalism Survived the Financial Meltdown
Publisher: Verso Books
ISBN-10: 1781680795
ISBN-13: 978-1781680797
 
Robert Skidelsky
Emeritus Professor of Political Economy at the University of Warwick
Find out more about Robert Skidelsky

How Much is Enough?: Money and the Good Life
Robert Skidelsky, Edward Skidelsky (Authors)
Publisher: Allen Lane
ISBN-10: 1846144485
ISBN-13: 978-1846144486

Ethnography Award
Thinking Allowed in association with the British Sociological Association announces a new annual award for a study that has made a significant contribution to ethnography: the in-depth analysis of the everyday life of a culture or sub-culture.
Are you involved in social science research and completing or will have completed an ethnography this year? The Award is open to any UK resident currently employed as a teacher or researcher or studying as a postgraduate in a UK institution of higher education.
An entry should be a completed ethnography, a qualitative research project which provides a detailed description of the practices of a group or culture. Any sole authored book or peer reviewed research article published during the calendar year of the award will be eligible.
The judges for the Award are Professor Dick Hobbs, Professor Henrietta Moore, Dr Louise Westmarland, Professor Bev Skeggs. The Chair is Professor Laurie Taylor. (Please do not contact any judges directly).
Broadcasts