Main content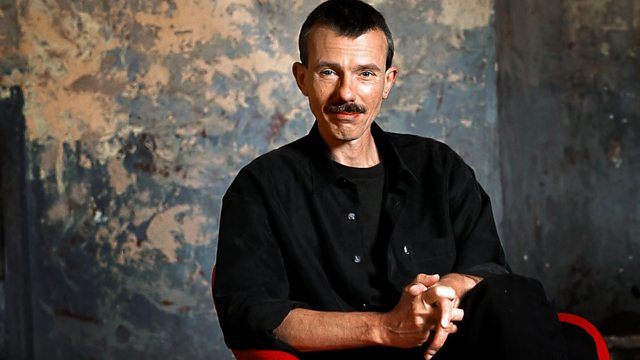 16/11/2013
Jonathan Swain's selection includes Beethoven's Symphony No 6 and Nielsen's Symphony No 4 played by the Danish National Symphony Orchestra conducted by Rafael Fruhbeck de Burgos.
Beethoven's 6th (Pastoral) and Nielsen's 4th Symphony from Copenhagen with the Danish National Symphony Orchestra conducted by Rafael Frühbeck de Burgos. Jonathan Swain presents.
1:01 AM
Olesen, Thomas Agerfeldt [b.1969]
Fanfare for brass and percussion (Premiere)
1:03 AM
Beethoven, Ludwig van [1770 -1827]
Symphony no. 6 (Op.68) in F major "Pastoral";
1:48 AM
Nielsen, Carl [1865-1931]
Symphony no. 4 (Op.29) "The Inextinguishable";
Danish National Symphony Orchestra, Rafael Frühbeck de Burgos (conductor)
2:27 AM
Mendelssohn, Felix (1809-1847)
Octet for strings in E flat (Op.20)
Leonidas Kavakos, Per Kristian Skalstad, Frode Larsen and Tor Johan Böen (violins), Lars Anders Tomter and Catherine Bullock (violas), Öystein Sonstad and Ernst Simon Glaser (cellos)
3:01 AM
Brahms, Johannes (1833-1897)
Double Concerto in A minor for Violin and Cello (Op.102)
Sølve Sigerland (violin), Ellen Margrete Flesjø (cello), The Norwegian Radio Orchestra, Peter Szilvay (conductor)
3:34 AM
Širola, Božidar (1889-1956)
Missa Poetica
Slovenian Chamber Choir, Vladimir Kranjcevic (conductor)
4:06 AM
Vivaldi, Antonio [1678-1741]
Concerto for Sopranino, Two Violins and Basso Continuo RV 108;
Bolette Roed (recorder), Arte dei Suonatori (ensemble)
4:15 AM
Fauré, Gabriel (1845-1924)
Nocturne in C sharp minor (Op.74)
Stéphane Lemelin (piano)
4:23 AM
Svendsen, Johan (1840-1911)
Romance for violin and orchestra in G major (Op.26)
Julia Fischer (violin), Bergen Philharmonic Orchestra, Christopher Warren-Green (conductor)
4:32 AM
Schubert, Franz (1797-1828)
Notturno (D.897) for piano and strings in E flat major
Vadim Repin (violin), Jan-Erik Gustafsson (cello), Leif Ove Andsnes (piano)
4:41 AM
Tormis, Veljo (b. 1930)
Sügismaastikud [1 On hilissuvi (It Is Late Summer); 2 Üle taeva jooksevad pilved (Clouds Racing Across the Sky); 3 Kahvatu valgus (Pale Light); 4 Valusalt punased lehed (Painfully Red Leaves);
5 Tuul kõnnumaa kohal (Wind on the Wasteland); 6 Külm sügisöö (Cold Autumn Night); 7 Kanarbik (Heather)]
Estonian Radio Choir, Toomas Kapten (conductor)
4:50 AM
Marcello, Alessandro (1669-1747)
Concerto in D minor
Jonathan Freeman-Attwood (trumpet), Colm Carey (organ )
5:01 AM
Rossini, Gioachino (1792-1868)
La scala di seta - overture
BBC National Orchestra of Wales, James Clark (conductor)
5:07 AM
Söderman, August (1832-1876), lyrics by Johan Ludvig Runeberg
Three songs from 'Idyll and Epigram' - När den sköna maj med sippor kommit; Mellan friska blomster genom lunden; Minna satt I lunden
Swedish Radio Choir, Eric Ericson (conductor)
5:14 AM
Schubert, Franz (1797-1828)
Impromptu No.4 in A flat major - from Impromptus for piano (D.899)
Sook-Hyun Cho (female) (piano)
5:20 AM
Benjamin, Arthur (1893-1960)
Overture to an Italian Comedy
Sydney Symphony Orchestra, Joseph Post (conductor)
5:27 AM
Beethoven, Ludwig van [1770 -1827]
2 Sonatinas for mandonlin: C minor WoO 43/1 and C major WoW 44/1
Avi Avital (mandolin) Shalev Ad-El (harpsichord)
5:34 AM
Saint-Saëns, Camille (1835-1921)
Havanaise
Vilmos Szabadi (violin), Marta Gulyas (piano)
5:43 AM
Mozart, Wolfgang Amadeus (1756-1791)
12 Variations for piano in B flat (K.500)
Simon Crawford-Phillips (piano)
5:52 AM
Bach, Johann Christoph Friedrich (1732-1795)
Sinfonia for strings and continuo in D minor
Das Kleine Konzert
6:01 AM
Chopin, Fryderyk [1810-1849]
Sonata for piano no. 2 (Op.35) in B flat minor;
Khatia Buniatishvili (piano)
6:24 AM
Schumann, Robert (1810-1856)
Cello Concerto in A minor (Op.129)
Andreas Brantelid (cello), Stavanger Symphony Orchestra, Eri Klas (conductor)
6:47 AM
Mendelssohn, Felix (1809-1847)
The Hebrides (Fingal's Cave) - overture (Op.26)
The Danish Radio Concert Orchestra, Takuo Yuasa (conductor).