Main content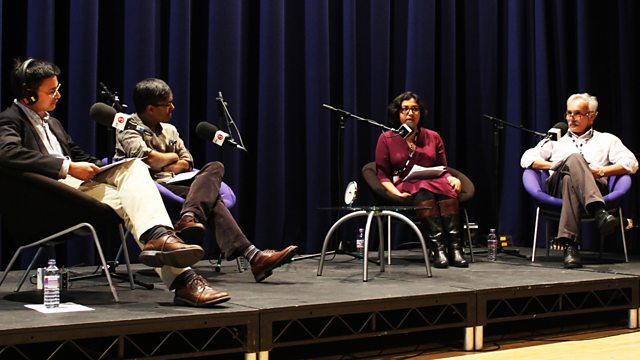 Whose Strife Is It Anyway?
Are stories about tragedy and poverty a motivating force for change or do they reinforce stereotypes? Rana Mitters chairs a debate with authors Amit Chaudhuri and Gaiutra Bahadur.
Amit Chaudhuri, Gaiutra Bahadur and Aamer Ahmed Khan discuss depictions of the powerless in fiction and factual reporting with Rana Mitter. Chaudhuri has explored life in Calcutta in many of his novels and essays; Badhadur's book Coolie Woman: The Odyssesy of Indenture takes the history of her great grandmother and examines the status of women who worked as labourers on sugar plantations; Khan is an editor for the Urdu section of the BBC's World Service.
In a programme recorded at the Free Thinking Festival at Sage Gateshead, the panel debate the idea of responsibility and whether stories about tragedy and poverty reinforce stereotypes or change attitudes and prompt action?
Producer: Natalie Steed.
Featured in...
Free Thinking explores divisions & differences & the way people define themselves...