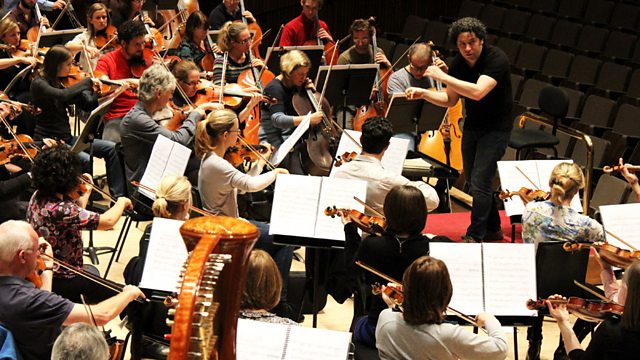 Philharmonia - Mahler
In a rare visit to London, Gustavo Dudamel conducts the Philharmonia in Mahler's epic 7th Symphony, live from the Royal Festival Hall
Presented by Ian Skelly
Mahler: Symphony No 7
In his seventh symphony, Gustav Mahler stretched tonality almost to breaking point, yet achieved moments of breathtaking beauty and atmosphere. Cast on the grandest of scales, its five movements chart a journey from mystery to haunted nightmare to eventual ecstasy and resolution.
World famous for his work with the Simon Bolivar Symphony Orchestra and El Sistema, the dynamic young Venezuelan conductor Gustavo Dudamel is music director of the Los Angeles Philharmonic and has recently completed a summer residency at the prestigious Salzburg Festival.
Followed by music from the younger generation of pianists, recorded earlier this year in concert halls across Europe.
Last on