Main content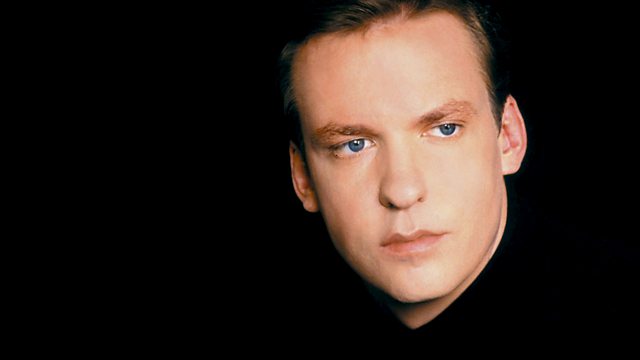 Stephan Loges (bass-baritone) and Iain Burnside (piano) perform music by Schubert, Kilpinen, Brahms and Somervell at the 2013 NI Opera Festival of Voice.
Sean Rafferty introduces the second song recital in a series recorded at NI Opera's Festival of Voice 2013, which takes place annually in Glenarm, Co. Antrim. The series was curated by pianist Iain Burnside and today he performs with the bass-baritone Stephan Loges a recital of songs by Schubert, Brahms and Somervell. They also include settings of texts by Hermann Hesse by one of Finland's most prolific song-writers, Yrjo Henrik Kilpinen.
Stephan Loges, bass-baritone
Iain Burnside, piano
Schubert: Der Wanderer; Der Wanderer an den Mond; Auf der Donau; Wandrers Nachtlied 1; Willkommen und Abschied
Kilpinen: 5 settings of Hermann Hesse (Ich fragte dich; Allein; Schlittenfahrt; Die Kindheit; Vergänglichkeit)
Brahms: 5 Songs, Op 94 (Mit vierzig Jahren; Steig auf, geliebter Schatten;
Mein Herz ist schwer; Sapphische Ode; Kein Haus, keine Heimat)
Somervell: from A Shropshire Lad (Loveliest of Trees; When I was One and Twenty; The Street Sounds to the Soldiers' Tread; White in the Moon the Long Road Lies; Into my Heart an Air that Kills).
Music Played
Festival of Voice - Stephan Loges and Iain Burnside