Main content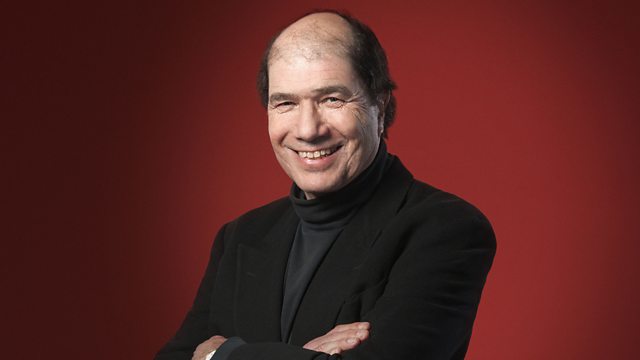 Martin Gayford
Michael Berkeley's guest is art writer Martin Gayford. His musical choices include Debussy, Duke Ellington, Haydn, Arcadelt, Thelonious Monk, Stravinsky and Billie Holliday.
Martin Gayford has a passion for painting and music, and has spent his career writing about artists - Constable, Van Gogh, David Hockney, Lucian Freud - and thinking about the connection between art and music. His new biography of Michelangelo is published in this month, and in this edition of Private Passions he explores the musical worlds of some of our greatest painters. He begins with the choir that Michelangelo heard as he lay high up on the scaffolding, painting the Sistine Ceiling - there were complaints he banged around too much, interfering with the music.
Martin Gayford then moves on to talk about the painter Constable as a musician (he was a flautist) and to tell the story of Van Gogh's attempt to learn the piano - in order to experience synaesthesia, and paint the music he played in bright colours.
Apart from his biographies of great artists, Martin Gayford is famous because his portrait was painted by Lucian Freud ('Man in a Blue Scarf'), a process that took 18 months. During that time they visited jazz clubs together, and the programme includes some of Freud's favourite music. There's also a food theme running through the programme - Gayford is a keen cook - and the programme ends with one of Toulouse Lautrec's favourite recipes, designed to be bright orange. As always Michael Berkeley's programme is perfect timing for cooking Sunday Lunch.
Music choices include: Debussy, Duke Ellington, Haydn, Arcadelt, Thelonius Monk, Stravinsky's 'Rake's Progress' and Billie Holliday.
Find the ingredients and instructions to make Toulouse Lautrec's Gratin of Pumpkin.
Six mind-expanding music podcasts to download in 2019
Archive Unlocked: Two Decades of Private Passions