Main content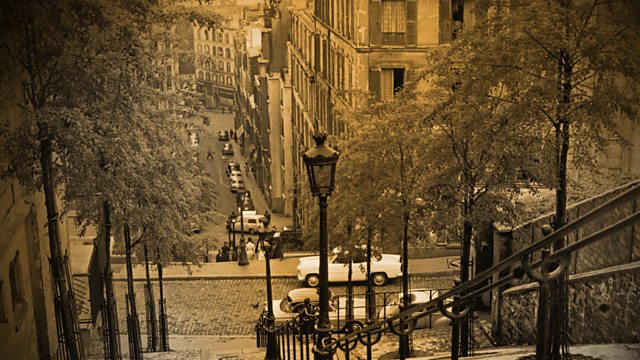 New Year 1914, and Adele betrays her beloved Luce. Love and silent cinema mystery. Stars Honor Blackman and Shelley Conn.
A 1914 silent film called Petite Mort holds the key to an infamous murder trial.
Honor Blackman, Shelley Conn, Mariah Gale and Samantha Spiro star in Beatrice Hitchman's thrilling debut, adapted by Miranda Davies
Concluding Omnibus of the last ten episodes.
1967, Paris. Journalist Juliette Blanc continues to interview Adele Roux, once a star of a famous silent film of 1914, Petite Mort.
1914, Paris. Hurt and confused by Luce's treatment of her, Adele succumbs to temptation and betrays her lover.
Madame Adele Roux .... Honor Blackman
Juliette Blanc .... Shelley Conn
Adele Roux .... Mariah Gale
Andre Durand .... Marcus D'Amico
Luce Durand ("Terpsichore") .... Samantha Spiro
Camille Roux .... Georgie Fuller
Pere Simon .... David Seddon
Mathilde .... Maria Teresa Creasey
Feuillade .... John Norton
Elodie Kernuac .... Priyanga Burford
Inspector Japy .... Michael Bertenshaw
Harbleu .... Michael Bertenshaw
Dr Langlois .... Sean Murray
Director: Emma Harding.
First broadcast on BBC Radio 4 in 2013.