Main content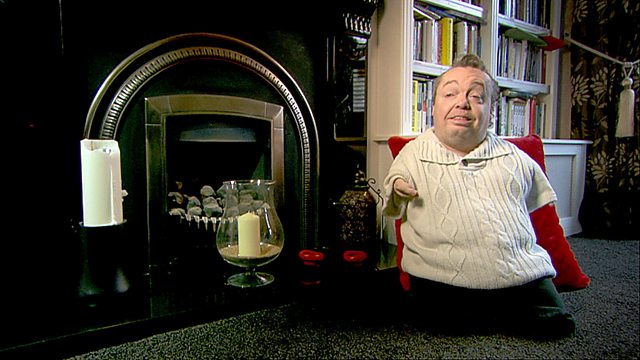 Film about disabled people's battle for equality in the second half of the 20th century - a story of how one of society's most vulnerable groups fought to be accepted.
In the summer of 2012, the Paralympic Games became one of the most watched sporting events in recent times. But just 60 years ago, disability was considered a shameful tragedy, to be hidden away and forgotten.
Part two of the series tells the largely unknown story of disabled people's battle for equality in the decades following the Second World War. It was a battle led by people who as children had found themselves rejected by society; stigmatised and traumatised by years of patronising care and forced segregation.
Before the 1940s, society had always assumed that children with physical and learning disabilities would not amount to anything. Care for physically disabled children was largely based on trying to make them appear 'normal'; children with learning disabilities were often housed in institutions for 'idiots' and 'imbeciles', and received little to no education.
In the late 1960s, the first generation of post-war disabled children came of age. Inspired by the Civil Rights Movement and the sixties spirit of liberalization, disabled young people founded a new movement to fight for equal rights. Over the next two decades, the Disabled Peoples Movement grew in strength, putting increasing pressure on the government to improve the lives of disabled people and to end the discrimination many continued to experience.
Change was slow to come, but in the 80s and 90s a huge shift in policy and attitudes began to take place. This had a profound effect on the lives of future generations of disabled children, an effect which continues to be felt to this day. Using the powerful stories of individuals such as Kevin Donnellon and Anne Rae, who tell the moving and uplifting stories of their lives and how they fought for change, this film sheds light on the often harsh reality faced by disabled children in the late 20th century. It is also a story of empowerment about how one of the most vulnerable groups in society fought to be accepted, to make themselves heard and finally gain control of their lives - control which they had been denied for many years.
More episodes
Next
You are at the last episode
Credits
| Role | Contributor |
| --- | --- |
| Producer | Dimitri Collingridge |
| Director | Dimitri Collingridge |
| Executive Producer | Denys Blakeway |