Main content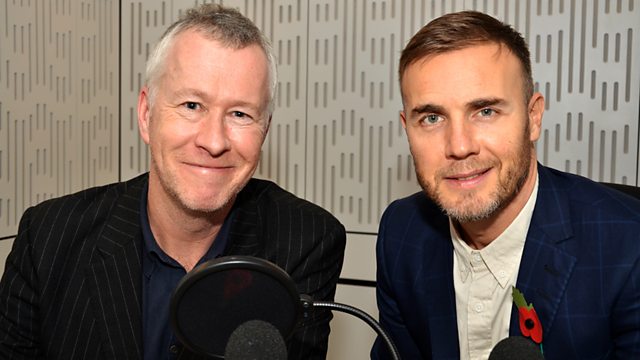 Gary Barlow; Anita Lasker-Wallfisch; Georgians at the British Library
John Wilson talks singer-songwriter and X Factor judge Gary Barlow, to cellist and Auschwitz survivor Anita Lasker-Wallfisch, and reviews a new exhibition about the Georgians.
With John Wilson.
Anita Lasker-Wallfisch survived Auschwitz by playing the cello in the Auschwitz Women's Orchestra. After the war she joined the English Chamber Orchestra and her son is the renowned cellist Raphael Wallfisch. On Sunday they both take part in a concert in Vienna marking the 75th anniversary of Kristallnacht. Anita Lasker-Wallfisch's reflects on her time in the prison camp, described in her memoir Inherit the Truth, which is republished this week.
Gary Barlow discusses why it has taken him 14 years to produce a new solo record, how it felt to be dropped from his record label after Take That split, and what he thinks of criticism of The X Factor.
A new British Library exhibition, Georgians Revealed: Life, Style and the Making of Modern Britain makes the case that the Georgians were the architects of modern Britain, introducing many of the interests and pursuits that endure today. Historian Amanda Vickery reviews.
Producer Ellie Bury.