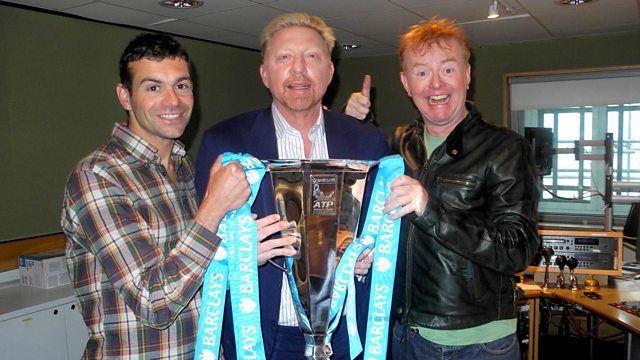 We launch #BeatlesAtTheBeeb
It's GOvember, let's get this week started! Chris arrives at Radio 2 HQ with soggy socks but we've got a wealth of Brekkie treats to warm him up!
Vassos serves up an ace, with surprise sports guest Boris Becker, ahead of the ATP Tennis Champs in London.
We launch the Beatles At The Beeb search! Can you help us find the folk mentioned by the Fab Four?
If you can, please e-mail: theoneshow@bbc.co.uk.
Today's names from the Beeb archives are: Jill, Janet, Mary, Brenda and Lynn in Wakefield; Gillian Archer and Patricia McClean in Hanwell; and the Lower 4th at Blackbourne House in Liverpool.
Your over-achievements from the weekend feature in our Smug Zone Breaking News!
And today's Pause for Thought is delivered by Father Brian D'Arcy.
Last on