Main content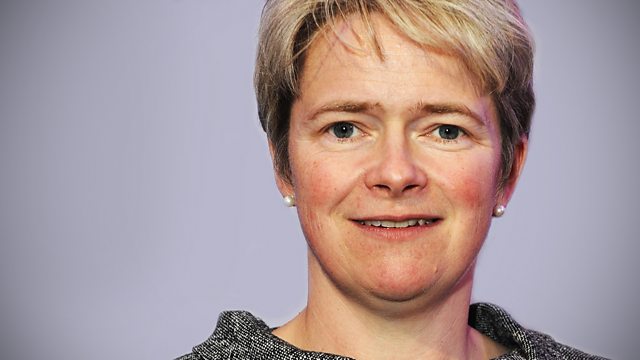 Dido Harding; Women casting directors; Raven Kaliana; Empress Josephine
Dido Harding, CEO of Talk Talk, on her career and her position on the Woman's Hour Power List. Women casting directors Lucinda Syson and Gail Stevens. The real list of Napolean's Josephine. Raven Kaliana on her campaign to stop child sexual exploitation. With Jane Garvey.
Last on
Clips

Chapters
My parents sold me to the porn industry

Raven Kaliana was made to work in the child porn industry for many years by her parents

Duration: 13:04

Dido Harding, Talk Talk CEO

Dido discusses her role, her salary and her early career as an amateur jockey

Duration: 12:25

Casting directors

Jane talks to top film casting directors Lucinda Syson and Gail Stevens

Duration: 08:51

Josephine Bonaparte

Historian and author Kate Williams on the life of Josephine Bonaparte

Duration: 08:41

Raven Kaliana - My parents sold me to the porn industry

Raven Kaliana was made to work in the porn industry for many years by her parents. The money she earned paid the mortgage. The years of constant sexual abuse was dehumanising but when she witnessed another young child being killed as part of a movie she realised her life was in danger as her father was making similar plans for her.  Eventually she escaped to San Francisco and got a job with a puppeteer. She devised a puppet show "Hooray for Hollywood" about her life, which has helped her deal with her traumatic past, and educate others about child abuse.

 

 

Childline
0800 1111
Get help and advice about a wide range of issues, talk to a counsellor online. You can also send ChildLine an email or post on the message boards.


 

NSPCC Helpline
NSPCC Child Protection Helpline - 0808 800 5000
The NSPCC is the UK's leading charity dedicated to stopping child abuse. You can call their child protection helpline or contact them via email at help@nspcc.org.uk.


 

MOSAC
MOSAC is a voluntary organisation supporting all non-abusing parents and carers whose children have been sexually abused. They provide advocacy, advice and information, befriending, counselling, play therapy and support groups following alleged child sexual abuse. Visit their website or call their national helpline on 0800 980 1958.


 

Child Exploitation and Online Protection (CEOP) Centre
The CEOP Centre is the UK's national police agency set up to tackle child sexual abuse. If you are worried about someone's behaviour towards a child, online or offline, you can report this at www.ceop.police.uk. You can get help, advice and support on all issues related to internet safety for young people by visiting www.clickceop.net.


 

NAPAC
NAPAC is the National Association for People Abused in Childhood. It is a registered charity providing support and information for people abused in childhood.


 

For more links to useful organisations click here

 

 

Dido Harding, CEO of Talk Talk

Dido Harding has been the CEO of TalkTalk Group for just over three years, having previously worked for top retailers like Sainsburys and Tesco.  She's keen to make sure that her workforce is as diverse as possible and  wants to see more women running companies not necessarily on their boards. The former amateur jockey and mother of two tells us what it's like to juggle family life with life as a chief exec.

 

Casting directors

They are the people who search out fresh talent, put new faces in front of directors and the majority of them are women. So why do casting directors still miss out on awards? Jane talks to casting directors Lucinda Syson and Gail Stevens.

Josephine Bonaparte

Napoleon once said of his wife, 'I win battles, but Josephine wins hearts'. Josephine Bonaparte is often portrayed as a charming socialite, but a new book is shedding light on how the wife of one of the world's most famous empire builders was a cunning tactician in her own right. Author and historian Kate Williams who has made it her mission to restore women to their rightful place in history, shares her discoveries about Josephine's influence over Napoleon's empire.

Josephine: Desire, Ambition, Napoleon is published by Hutchinson.

Credits

| Role | Contributor |
| --- | --- |
| Presenter | Jane Garvey |
| Interviewed Guest | Dido Harding |
| Interviewed Guest | Raven Kaliana |
| Producer | Louise Corley |

Broadcast
Podcast
Women's voices and women's lives - topical conversations to inform, challenge and inspire.