Main content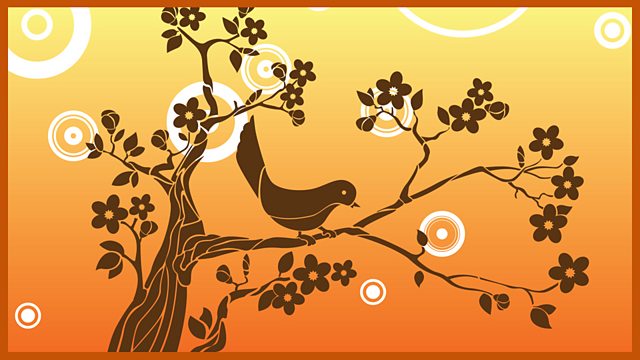 The Nightingale
Sir Derek Jacobi reads an adaptation of 'The Nightingale' by Hans Christian Andersen
Synopsis
The Emperor of China has a wonderful porcelain palace and a garden that goes on for miles. The garden leads to a great forest, in which a nightingale lives. The nightingale sings so beautifully that visiting travellers are moved to write about her song.

One day the emperor reads one of these written accounts and is surprised, for he has not heard the nightingale himself. He orders that the nightingale is brought to him, and a kitchen maid leads the Emperor's servants to where the bird can be found. They are surprised that the bird is so small and grey, but when she sings for the Emperor he is moved to tears. The nightingale is to live in a cage at the palace so that the Emperor can continue hearing her song. 

One day the Emperor receives a clockwork, jewelled nightingale as a gift. It also sings well, but only one rather mechanical tune. The real nightingale escapes and flies back to the wood. The Emperor thinks this does not matter now that he has the mechanical nightingale, but he listens to it so much that it breaks down and can only be played once a year.

Soon the Emperor falls ill and is dying. He calls out for music, but there is nobody to wind the clockwork nightingale. The real nightingale returns to the trees outside and her song revives the Emperor. She sings to him about the people in the empire that he never meets and so he becomes a more informed and better Emperor. 
Credits
| Role | Contributor |
| --- | --- |
| Reader | Derek Jacobi |
| Adaptor | Kate Stonham |