Main content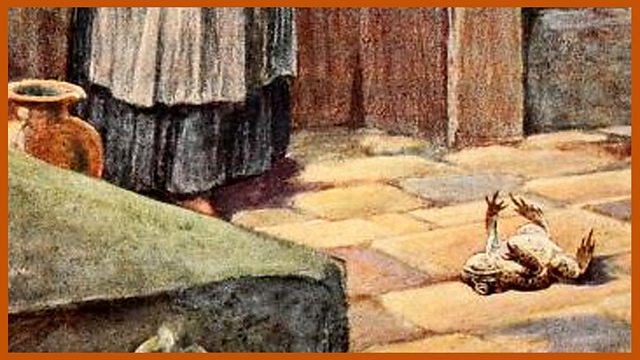 8. The further adventures of Toad
More adventures for Toad as he continues to elude to the police by taking a lift on a river barge - still dressed as a washerwoman.
Chapters
The canal barge

Toad takes a lift on a barge...but is required to wash some laundry.

Duration: 03:40

'I am...a very well-known, respected, distinguished Toad!'

Toad cannot fool the bargewoman...and makes his escape on her horse.

Duration: 03:53

'O, how clever I am...how very clev - '

Toad steals the motor car a second time...and is on the run again.

Duration: 07:24

Synopsis

Toad wakes early and sees a passing canal barge. He spins another tall tale about being 'in the washing and laundering line' and is welcomed aboard. But there's a problem: the bargewoman has various items she would like washed and Toad is bound to struggle.

The bargewoman realises that Toad has 'never washed so much as a dish-cloth in your life' and Toad loses his temper. He is thrown into the canal but gets his own back by stealing the bargewoman's horse to make his escape.

Shortly after the very same motor car that he has previously stolen comes along the road. Toad is taken on board...with predictably disasterous consequences.