Main content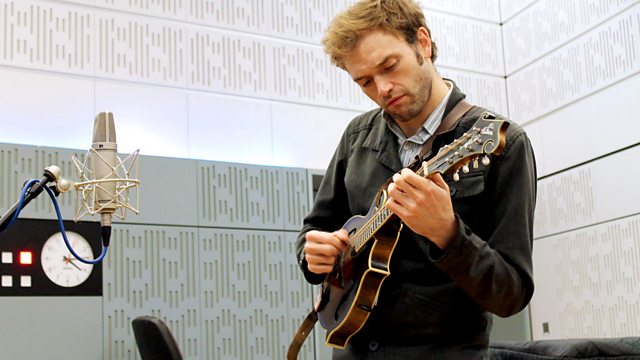 Chris Thile, Masaaki Suzuki, Gesualdo Consort
Suzy Klein's guest include Bach conductor Masaaki Suzuki. Plus live music from mandolin player Chris Thile and the Gesualdo Consort.
Suzy Klein's guests include the sensational American mandolin player Chris Thile - as adept at folk music as at enterprising arrangements of J S Bach. He'll be treating us to exclusive live performance.
Plus conductor Masaaki Suzuki, whose acclaimed Bach cantata recording series with his Bach Collegium Japan nears its conclusion, pops in as he prepares for his debut with the Scottish Chamber Orchestra.
And, live music choral music from the Gesualdo Consort
Tweet us @BBCInTune.