Main content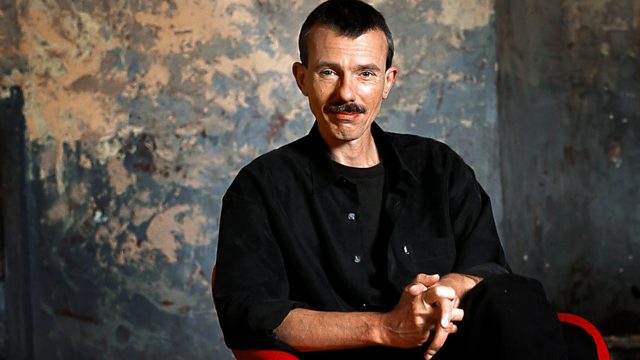 08/11/2013
Jonathan Swain present a concert from the 2012 Proms, with the Philharmonia Orchestra in Prokofiev and Bartok, plus a rare performance of Olga Neuwirth's Remnants of Song.
12:31 AM
Prokofiev, Sergey [1891-1953]
Romeo and Juliet - Suite No. 1, Op. 64a (1935-6)
Philharmonia Orchestra, Susanna Mälkki (conductor)
12:59 AM
Neuwirth, Olga
Remnants of songs... an amphigory for viola and orchestra
Lawrence Power (viola) Philharmonia Orchestra, Susanna Mälkki (conductor)
1:22 AM
Bartok, Bela [1881-1945]
Concerto Sz.116 for orchestra
Philharmonia Orchestra, Susanna Mälkki (conductor)
2:01 AM
Leclair, Jean-Marie [1697-1764]
Deuxieme Recreation de musique d'une execution facile in G minor Op.8
Concerto Copenhagen, Alfredo Bernardini (director)
2:31 AM
Respighi, Ottorino (1879-1936)
Poema autunnale for violin and orchestra
Viktor Šimcisko (violin), Slovak Radio Symphony Orchestra, Onrej Lenard (conductor)
2:46 AM
Stravinsky, Igor [1882-1971]
Petrushka (1947 version)
BBC Symphony Orchestra, Jiri Belohlavek (conductor)
3:17 AM
Vivaldi, Antonio (1678-1741)
Concerto for 2 violins, 2 cellos and orchestra (RV.564) in D major
Europa Galante, Fabio Biondi (violin/director)
3:28 AM
Mendelssohn, Felix (1809-1847)
Symphony No. 5 (Op.107) in D major "Reformation"
Norwegian Radio Orchestra, Vytautas Lukocius (conductor)
3:57 AM
Mozetich, Marjan (b. 1948)
Procession
Moshe Hammer (violin), Douglas Perry (viola), Henry van der Sloot (cello), Joel Quarrington (bass), Raymond Luedeke (clarinet), James McKay (bassoon), Joan Watson (horn)
4:12 AM
Chopin, Fryderyk [1810-1849]
Barcarolle in F sharp major (Op.60)
Anastasia Vorotnaya (piano)
4:21 AM
Jiranek, Frantisek [1698-1778]
Sinfonia in D major
Collegium Marinarum, Jana Semerádová (director)
4:31 AM
Gwilym Simcock [(1981- )]
Spring step for piano
Gwilym Simcock (piano)
4:37 AM
Saint-Saëns, Camille (1835-1921)
Havanaise for violin and orchestra (Op.83)
Moshe Hammer (violin), Winnepeg Symphony Orchestra, Kazuhiro Koizumi (conductor)
4:47 AM
Bruckner, Anton (1824-1896)
2 graduals for chorus
Danish National Radio Choir, Jesper Grove Jorgensen (conductor)
4:55 AM
Sibelius, Jean (1865-1957)
Valse Triste
BBC Philharmonic Orchestra, Yan Pascal Tortelier (conductor)
5:01 AM
Enescu, George (1881-1955)
Romanian Rhapsody No.1 in A major (Op.11, No.1)
BBC Concert Orchestra, Barry Wordsworth (conductor)
5:14 AM
Fesch, Willem de (1687-c.1757)
Concerto in D major (Op.5 No.1)
Musica ad Rhenum
5:22 AM
Beethoven, Ludwig van (1770 -1827)
Piano Sonata No.18 in E flat (Op.31, No.3)
Ingrid Fliter (piano)
5:44 AM
Salmenhaara, Erkki (1941-March 2002)
Concerto for 2 violins and orchestra (1980)
Päivyt Rajamäki and Maarit Rajamäki (violins), Finnish Radio Symphony Orchestra, Juhani Lamminmäki (conductor)
6:01 AM
Mozart, Wolfgang Amadeus (1756-1791)
Quartet for piano and strings in E flat (K.493)
Paul Lewis (piano), Antje Weithaas (violin), Lars Anders Tomter (viola), Patrick Demanga (cello).