Main content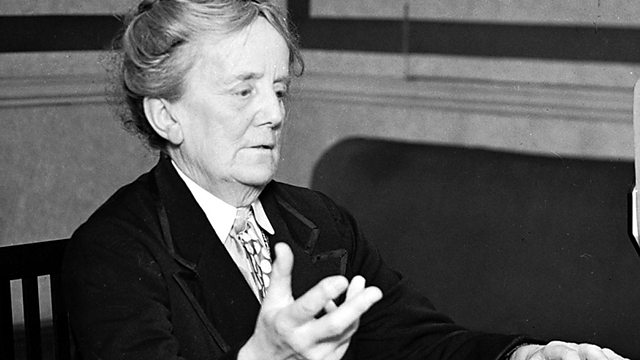 Donald Macleod focuses on Ethel Smyth's struggles to establish herself as a musician. With songs, chamber music and the Mass in D.
Early works from Ethel Smyth including songs, chamber music and her Mass in D.
Accounts of Dame Ethel Smyth cast her as a doughty figure, unafraid to flout convention. Born into an upper class Victorian family, the fact that Smyth wanted a professional career in music is exceptional in itself. Two major choral works, several orchestral works, six operas and a significant body of chamber music, attest to her seriousness of purpose as a composer. However, the sheer gusto and number of other activities the ebullient Smyth pursued have tended to obscure her artistic reception. A keen traveller, she was a successful author, producing 9 largely autobiographical books. A life-long champion of women's rights, among the causes she supported was Mrs. Pankhurst's "right to vote" campaign. Her competitive nature found a perfect partner in sport; she was often to be found riding to hounds, playing tennis matches or striding over the golf course. As one rather bemused contemporary musician remarked when he met her, she is "the most remarkable and original woman composer in the history of music".
Donald Macleod begins his survey with Dame Ethel's struggles to establish herself as a musician. She fought with her father, a Major-General in the British army, for seven years to study music in Germany. Once there, she was recognised as a composer for the first time, mixed with influential musical circles and came into contact with Brahms, whose influence permeates her early songs and chamber music.
More episodes
Previous
You are at the first episode