Main content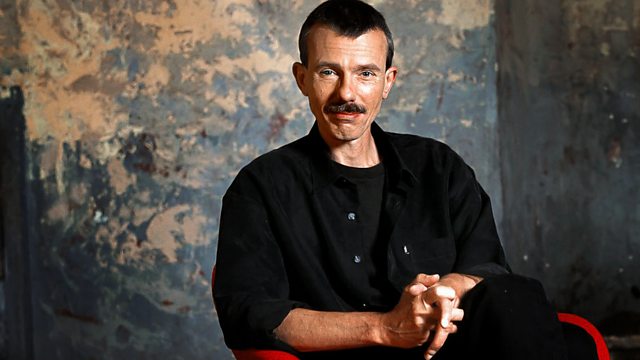 04/11/2013
Jonathan Swain presents performances of piano music from European Radio archives: Clifford Curzon plays Mozart, Shura Cherkassky plays Schumann and Shostakovich plays Shostakovich.
12:31 AM
Mozart, Wolfgang Amadeus (1756-1791)
Piano Concerto No.27 in B flat major (K.595)
Clifford Curzon (piano), Royal Concertgebouw Orchestra, Bernard Haitink (conductor)
1:02 AM
Scott, Cyril (1879-1970)
Lotus Land (Op.47 No.1)
Cyril Scott (piano) - piano roll
1:06 AM
Chopin, Fryderyk (1810-1849)
Concerto for piano and orchestra No.2 (Op.21) in F minor
Artur Rubinstein (piano), National Philharmonic Symphony Orchestra, Witold Rowicki (conductor)
1:36 AM
Schumann, Robert (1810-1856)
Carnaval, scènes mignonnes sur quatre notes for piano (Op.9)
Shura Cherkassky (piano)
2:07 AM
Grieg, Edvard (1843-1907)
Norwegian Bridal march - from Pictures from country life (Folkelivsbilleder) for piano (Op.19 No.2)
Edvard Grieg (piano)
2:10 AM
Grieg, Edvard (1843-1907)
Sommerfugl (Butterfly) - from Lyric pieces, book 3 for piano (Op.43 No.1)
Edvard Grieg (piano)
2:13 AM
Shostakovich, Dmitri (1906-1975)
Concerto for piano and orchestra no.2 (Op.102) in F major
Dmitri Shostakovich (piano), Sofia Philharmonic Orchestra, Konstantin Iliev (conductor)
2:31 AM
Bach, Carl Philipp Emanuel (1714-1788)
Magnificat in D major (Wq.215)
Linda Øvrebø (soprano), Anna Einarsson (alto), Anders J.Dahlin (tenor), Johannes Mannov (bass), Norwegian Radio Orchestra, Oslo Chamber Choir, Alessandro de Marchi (conductor)
3:07 AM
Vivaldi, Antonio (1678-1741)
Concerto in D major (RV.208), 'Grosso mogul'
Elizabeth Wallfisch (baroque violin), Australian Brandenburg Orchestra, Paul Dyer (director)
3:22 AM
Franck, César (1822-1890)
Prelude, fugue and variation for organ in B minor (M.30) (Op.18)
Ljerka Ocic (organ of the Lisinski Concert Hall, Zagreb)
3:33 AM
Zlatev-Cherkin, Georgi (1905-1977)
Sevdana for violin and string orchestra (1944)
Valentin Stefanov (violin), Orchestra 'Symphonieta' of the Bulgarian National Radio, Vassil Kazandjiev (conductor)
3:40 AM
Jora, Mihail (1891-1971)
Sonatine for piano (Op.44)
Ilinca Dumitrescu (piano)
3:51 AM
Sibelius, Jean (1865-1957)
No.4 Lemminkainen's Return - from Lemminkainen Suite (Op.22)
BBC Philharmonic, Yan Pascal Tortelier (conductor)
3:58 AM
Skjavetic, Julije [Schiavetti, Giulio] (16th century Croatian composer), transcr. Dr Lovro Zupanovic
Canzon (song): Vedet' occhi, 1. parte (Look, eyes, part 1); Alme luci, 2. parte (Blessed torches, part 2); Ond' io tutto, 3. parte (Since I'm whole, part 3); E se poi non piangete, 4. parte (And may I die, part 4)
Slovenian Chamber Choir, Vladimir Kranjcevic (director)
4:07 AM
Schumann, Robert (1810-1856)
Three Romances (Op.94)
Hyong-Sup Kim (oboe), Ja-Eun Ku (piano)
4:18 AM
Geminiani, Francesco (1687-1762)
Concerto Grosso No.12 in D minor, 'Folia' (after Corelli's Sonata Op.5 No.12)
Tafelmusik Baroque Orchestra, Jeanne Lamon (conductor)
4:31 AM
Chabrier, Emmanuel (1841-1894)
España - rhapsody for orchestra
Sydney Symphony Orchestra, Stuart Challender (conductor)
4:38 AM
Liszt, Franz (1811-1886)
La chapelle de Guillaume Tell
Matti Raekallio (piano)
4:43 AM
Felix Mendelssohn Bartholdy (1809-1847)
Hebrides - overture (Op.26)
Oslo Philharmonic Orchestra; Arvid Engegård (conductor)
4:55 AM
Debussy, Claude (1862-1918) orch. Brewaeys, Luc (b.1959)
No.5 Les collines d'Anacapri - from Preludes Book One
Royal Flemish Philharmonic, Daniele Callegari (conductor)
4:59 AM
Dvorák, Antonín (1841-1904)
String Quartet No.12 in F major, Op.96 'American'
Prague Quartet
5:22 AM
Schumann, Robert (1810-1856)
Faschingsschwank aus Wien (Op.26)
Leif Ove Andsnes (piano)
5:44 AM
Tchaikovsky, Pyotr Ilyich (1840-1893)
Souvenir de Florence arranged for Strings (Op.70)
The "Amadeus" Polish Radio Chamber Orchestra in Poznan, Agnieszka Duczmal (conductor)
6:17 AM
Copland, Aaron (1900-1990)
El Salón México
San Francisco Symphony Orchestra, Michael Tilson Thomas (conductor).