Main content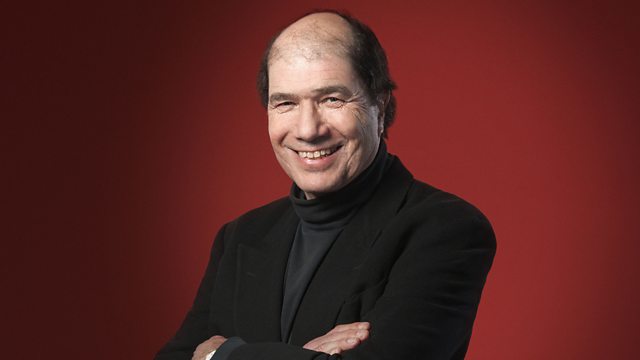 Roddy Doyle
Michael Berkeley's guest is writer Roddy Doyle. His musical choices include works by Pergolesi, Mozart, Steve Reich and Brian Eno.
It was a band called The Commitments that first brought Roddy Doyle fame 25 years ago - not a real group of musicians, but a comic novel about a group of Dublin teenagers who get together and form a soul band. The book and its sequels became successful films. Roddy Doyle gave up his job as a teacher and has gone on to write nine more novels set in Dublin, where he grew up and still lives.
One of them, Paddy Clarke Ha Ha Ha, won the Booker Prize and is a memorable tour de force told entirely in the voice of a ten-year-old Dublin boy. Roddy Doyle has also written for children, for the theatre and the cinema, and now, after 25 years, he's back where he started - he's turned The Commitments into a musical which has just opened in London's West End.
Roddy's music choices range from the richness of Pergolesi and Mozart to the sparse modernism of Steve Reich and Brian Eno, with a touching love song to end the programme.
He talks to Michael Berkeley about music while you work, the pleasures of Dublin dialogue, and the joy of taking up the trumpet in middle age.
First broadcast November 2013.