Main content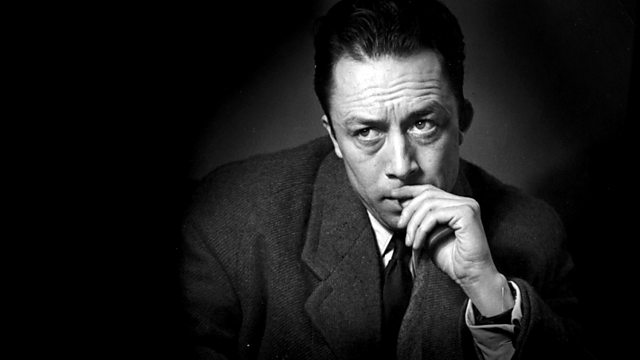 The Insider
By Leila Aboulela. Marking the centenary of Albert Camus, a drama reimagining the lives of the unnamed, unspeaking characters from The Outsider.
by Leila Aboulela
The Wire and Drama on 3 join forces to mark the centenary of Albert Camus' birth, twinning John Retallack's new dramatisation of 'The Outsider', with Leila Aboulela's 'The Insider' for The Wire - a drama inspired by Camus' classic, which takes its only two Arab characters- vital to its story but unspeaking and even unnamed by Camus - and reimagines their lives.
Leila Aboulela writes:
"One of my favourite novels is 'Wide Sargasso Sea' by Jean Rhys, in which she tells the story of the first Mrs Rochester, Bertha Mason, the mad women in the attic in Charlotte Bronte's classic 'Jane Eyre'.
'Wide Sargasso Sea' fills in the Caribbean spaces of Jane Eyre which Charlotte Bronte could not have had access to. The mad woman in the attic becomes a woman with a country and a family, a story and more importantly, a voice. This is what 'The Insider' does. Not as a missing jigsaw piece, but as an extruding slice of the novel. ''Raymond's Mistress" and her brother "The Arab" become main characters, who have their own side to the story and well beyond it.
There are parallels between our character Fatima, and Meursault, the protagonist of The Outsider. She is a sinner in a world which urges her to repent. Her senses respond to clothes - specifically French fashion- as Meursault's respond to Nature. She is an outsider too: a prostitute in a conservative society. And, at a certain point, both of them find themselves alone in the dark. But Fatima is also an Insider, because she is not a stranger to herself, and because, through loving her brother, she eventually connects to a higher form of spiritual Love."
Leila Aboulela won the first Caine Prize for African Writing. Her novel 'Lyrics Alley' is set in 1950s Sudan and is inspired by the life of her uncle the poet Hassan Awad Aboulela who wrote the lyrics for many popular Sudanese songs. Leila is the author of two other novels: The Translator, one of The New York Times 100 Notable Books of the Year, and Minaret- both long-listed for the Orange Prize and the IMPAC Dublin Award. Her collection of short stories Coloured Lights was short-listed for the Macmillan Silver PEN Award.
Leila's work has been translated into twelve languages and included in publications such as Granta, The Washington Post and the Virginia Quarterly Review. BBC Radio has adapted her work extensively and broadcast a number of her plays, including 'The Mystic Life' and the historical drama 'The Lion of Chechnya'. The five-part radio serialization of 'The Translator' was short-listed for the RIMA (Race In the Media Award). Leila grew up in Khartoum, and has lived much of her adult life between Scotland and Doha.
Credits
| Role | Contributor |
| --- | --- |
| Fatima | Souad Faress |
| Fifi | Sirine Saba |
| Yusuf | Dhaffer L'Abidine |
| Joseph | Amir El-Masry |
| Raymond Sintes | Stephen Hogan |
| Paul | Joel MacCormack |
| Attendant | Priyanga Burford |
| Man | Sean Murray |
| Director | Jonquil Panting |
| Producer | Jonquil Panting |