Main content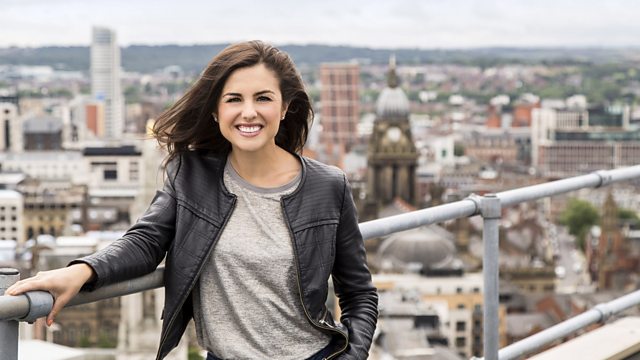 28/10/2013
The police campaign aiming to stem the tide of illegal cigarettes entering the country. And why children should participate in more outdoor activities.
Weatherman Paul Hudson looks at the possibility that Northern Europe could be entering a 'little ice age' and explores the implications for supply chains and infrastructure, Toby Foster follows the police trying to stem the tide of illegal cigarettes entering the country and Paul Rose makes the case for children to do more outdoor activities.
Could Britain be heading for a new "mini ice age"?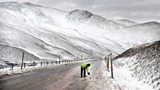 A leading climate scientist has warned that a period of severe Siberian style winters - known as a "mini ice age" - could be on the way for the UK.
Professor Mike Lockwood, of Reading University, has been sharing his research with BBC Look North weather presenter Paul Hudson.
Professor Lockwood claims the risk of a period of harsh winters and unsettled summers in northern Europe and the UK has gone up from less than 10% a few years ago to 25-30% today.
He tells BBC Inside Out that he believes there is a link between solar activity and climate patterns, and bases his forecasts on what he sees as a dramatic fall in sun spot activity.
"The sun is 'quietening' really rapidly. We think it is actually quietening more rapidly than at any time in the last 10,000 years. So this is a major change," he says. 
"We think lower solar activity does seem to tie up with more cold winters in central Europe and the UK."
Climatologist Dr Dennis Wheeler from Sunderland University, agrees: "When we have had these periods where the sun has been...quieter than usual...we tend to get these much harsher winters of the sort we had in 2010."
The programme shows that there are two periods in the last 400 years which have coincided with weak solar activity. 
 The first was named the "Maunder minimum" - which coincided with what was known as the "Little Ice Age" - which lasted from the 1650s to the 1700s and famously saw the River Thames freeze over. 
More recently in the 1800s the solar "Dalton minimum" coincided with cold winters and often poor summers.
Professor Lockwood estimates that these extreme winters may be headed our way within 20-40 years, but many people feel they have already started, bearing in mind the harsh winter of 2010.
Challenging weather?
Paul speaks to energy and food suppliers in the North of England to find what they are doing to prepare for the possibility of more challenging conditions.
Steve MacDonald of Northern Grid comments: "We got a taste of this in 2010 and we saw that as extreme…..going forward it is more about us using 4 x 4 vehicles instead of normal vans, things like that."
According to the programme, most climate scientists believe this does not mean that global warming has gone away. 
 Paul explains that any global cooling caused by this natural phenomenon would ultimately be temporary, and if projections are correct, the long term warming caused by carbon dioxide and other greenhouse gases would eventually swamp this solar-driven cooling.
Read more in Paul Hudson's BBC Weather blog
Credits
| Role | Contributor |
| --- | --- |
| Presenter | Toby Foster |
| Reporter | Paul Hudson |
| Reporter | Paul Rose |
| Series Editor | Nicola Addyman |