Main content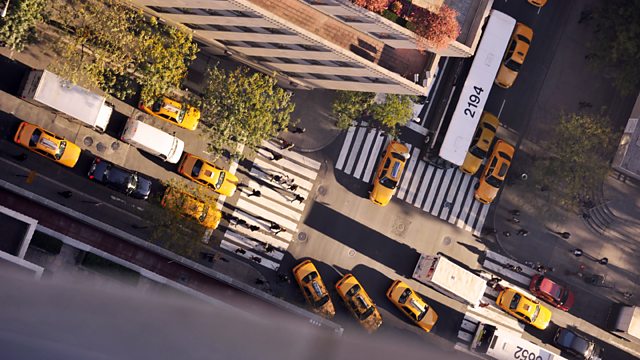 Hot in the City
Heatwaves are killing thousands of people each year and becoming more intense. Tom Heap finds out how we may have to adapt our homes, offices and cities to keep them habitable.
Heatwaves and rising temperatures are killing thousands of people each year and that's expected to increase dramatically in the future. Tom Heap asks if our cities are becoming uninhabitable and goes in search of the innovative design changes we migh have to incorporate into our homes, offices and cities to survive.
The'urban heat island effect' has shown how temperatures can reach their highest in cities compared to the surrounding countryside. Rising Summer temperatures for prolonged periods, coupled with the intensity of thousands of people living, working and travelling in a confined area while blasting air conditioning to keep cool can mean the heat is held in our cities fails to ease overnight. This can lead to more than just getting hot under the collar - increased pollution, poor health and even death.
Tom Heap sweats it out in New York and London to find out how we'll have to change to cope. Streets and building design can help to keep things cool so should we demolish Paris and start again? Building materials are being created to absorb and hold water and reflect the sun's rays but is that enough? Will concrete be done away with altogether? Trees and rivers could become the city's superheroes so should we be demolishing roads to prioritise them?
Tom also heads to Milan to see a radical new housing design where trees and plants don't simply decorate but help form a 'vertical forest' to cool and shield the residents from scorching heat and pollution. Will this urban jungle become the forerunner of things to come?
Produced in Bristol by Anne-Marie Bullock.
Last on
Broadcasts

What has happened to the world's coral?